Why Airplane Ticket is So Expensive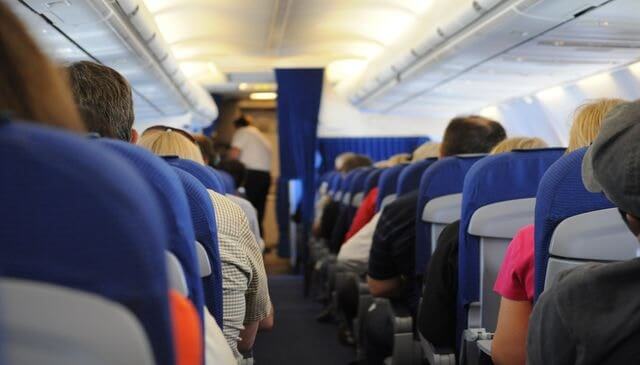 What part of ticket price make up airport charges? Why is first class more expensive than the economy class? What is the guideline for low-cost work and where to search for best airfares?
WHAT MAKES UP TICKET PRICE AND WHAT IS THE GUIDELINE FOR LOW-COST WORK
We all have to pay our bills, this is a well-known fact. However, while dealing with ticket purchasing everyone would like to know the pricing methods.
To get the idea of a reasonable ticket price, we should first figure out pricing methods. The first and the most important factor is the jet fuel price. Apart from permanent fixed costs for maintenance and transport servicing, this is the main expense of any airline company. World fuel prices affect ticket pricing in a most direct way. But here comes a reasonable question: if fuel price stays at the same level for some time, why does ticket price fluctuate? Why it becomes impossible to calculate the dependence between ticket prices and distance?
This occurs because of another important indicator, which is competition between air carriers. The more companies there are in the market, the lower ticket price we get in the end. This all just a competitive race between airlines, where everyone's goal is to attract customers. Tools may vary from first-class service offer, for which you should pay extra money, to abandoning food on board in order to reduce the ticket price.
It's All About Convenience
Rate schedule of traditional airlines is determined by two factors: service class and strictness of departure date. While the first statement is clear – the higher service class is, the more you have to pay for a ticket. Any additional service that passengers of business and first class get is already included in ticket price: for example, private reception desk or comfortable waiting room, premium service on board.
The strictness of the terms determines the possibility of obtaining an open date ticket or changing the date before the departure, or as an option give up a ticket and get money back. The cheapest tickets aren't supposed to be returned or exchanged, but by choosing them you can save considerably. However, if cancellation takes place, prepaid money would be wasted. Promo tickets work the same way. Usually, fares offer the possibility of returning ticket or exchanging it with a fine around 20-50% of the price.
Additional Fees
Another add up factor is airport fees. It's one of the favorite tricks of low-cost airlines when a price is shown without fees. And when it comes to final count it turns out that ticket price is quite different from the one shown initially. Charges markup could reach up to half of the initial price.
Charges depend on the airline. This is clearly seen while comparing fees of different companies flying the same direction. In fact, airport fee is the price that the airline pays to an airport for airplanes servicing. This includes passenger registration, luggage loading, and passport control matters, usually all common airport services.
Airports may designate unequal fees for different companies, depending on airplanes quantity they would maintain, season, destination and type of relationship with the certain carrier. This distinction is reflected in markup that is paid by the end consumer. Airlines on their part differentiate fees too. For economy class passengers fees are usually lower, meanwhile, during promo days they might be zeroed altogether.
Try Flying With Low-Cost Airlines
Low-cost airlines are well-known nowadays. Especially by budget travelers. Initially, when low-cost airlines have just started entering the market term of low-cost carrier meant a specific business type. All unnecessary expenses were cut down, low ticket price forced to take as many passengers as possible on board. By the early '90s, low-cost airlines offered revolutionary low prices.
This all came true due to total reducing of expenses. Very certain airplanes were put on duty, they were consuming a minimal amount of fuel and required little maintenance. The staff was reduced dramatically. The same employee registered passengers provided service on board and cleaned the plane after landing. Switching to online ticketing and registration significantly reduced the cost of maintaining and preflight matters. Departures and arrivals were appointed at night or early morning hours in order to avoid possible delays due to airport congestion. The majority of low-cost airlines still offer ordinary direct routes to avoid odd expenses.
E-Ticket Or E-conomy
There are three main options how to get cheap airfare. First one, you can obtain a ticket on the airline's website. Carriers usually post special deal offers and sometimes really cheap airfare can be found there: $30-50 USD for a one-way ticket. In fact, such tickets are sold out very quickly. So the best way to get this cheap ticket is to sign up for a mailing list of airlines and travel companies.
A more comfortable option is to use search engine sites. Most popular:
The program picks data from servers of various airlines and ticket retailers. To respond your query it produces fees spreadsheet and links to websites where you can redeem the ticket.
The third option is booking agencies that get their tickets at discount price of 10 to 50% and then sell it to end consumer. Sometimes it is possible to obtain a cheaper ticket with the help of booking agency, on the same terms for the same flight. But usually, the agency's ticket price is higher than the airline's one, as you have to pay for additional agency services.
Should I Wait For Sale?
Ticket price depends heavily on the season. The sale usually starts when peak season declines. These sales are held to motivate people flying off-season. It is essential that quantity of promo tickets is limited, so to get them it is better to sign up for the newsletter. You increase your chances of staying informed if sale started by doing so. Sometimes sales are held regardless of the season on certain destinations. You can find special offers for all types of tickets. Business class tickets can be acquired at a discount too, but it is harder to find one and usually changing date terms are more strict.
So as you can see there are a lot of factors interfering with ticket prices. Unfortunately, the majority of airlines increase prices from year to year due to high fuel rates, depreciation matters and overall expenses. But now you know the ways to avoid high ticket prices. Try out these travel tools in order to save more money for everyday needs.