Best Time to visit Thailand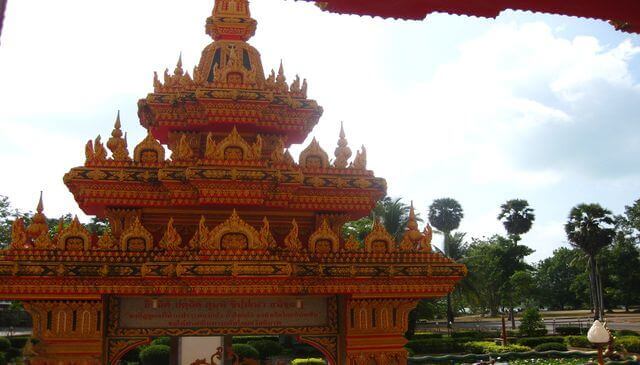 If you are planning to visit Thailand, pick the exact destination point as weather depends on the region in the Kingdom. During winter time (from mid-October to mid-April) it is better to consider visiting mountain regions of mainland Thailand, southeast of the country and the neighboring islands of Pattaya, Chang and others, as well as the west coast of the Malay Peninsula – Phuket, Lantau Island, Samet, Yaoyay, Krabi and Phi Phi Island.
The best time for your holiday in Phuket and islands around is from the end of October to April, when the sea is calm, air temperature fluctuates from 20°C at night to 26°C during daytime, while rains are rare. Since the end of April or early May to the end of October, southwest monsoon brings tropical storms and promote serious sea waves. However, this time is considered to be optimal for active sports such as windsurfing, the best time for that is June and August. For Phuket region the following scheme is common: having started in the evening, rain pours next day long and stops on the third day. While fourth day is about clear sky and sunny weather until it repeats once again. No one knows when would come another storm wave. So it is quite complicated task to make up the weather forecast during this time.
In the summertime (mid April – mid-October) the most favourable weather occur in the region of the eastern coast of the Malay Peninsula (Samui, Tau, Nan Yuan and Koh Pha-Ngan). Dry weather occur in Pattaya region. On the west coast, despite the nice weather, strong winds and storms are possible at this time.
The best time to travel to Samui and other eastern islands is August and September, and period of time since December to March – June, when sunny and dry weather occurs, but due to marine climate weather may appear quite unpredictable even at this period of time. Heavy rains occur in July and September – November. But keep in mind that heavy short rains are possible at any time of the year. From October to January southeast winds may cause storms, but the rest time of the year is usually free from weather surprises due to location of Thailand Gulf.
If you're planning to visit Bangkok it is better to consider the winter time from December to February.