Best Time to Visit Asian Countries
Asia is a vast continent. That being said, it also has a seemingly infinite number of climates. While weather patterns can vary drastically even within the same country, I sometimes felt a bit overwhelmed by this fact. Knowing what to expect from weather is essential during any trip to Asia. What is the best time to visit Asian countries? That is the common question I keep receiving from my subscribers. I have noticed that Asian climate heavily depends on the country. And while most of us go there to enjoy the nice sunny weather and avoid tropical rain showers, many countries in this region have a humid climate so rains may occur even during peak season. However, these short bursts of heavy rain usually bring coolness and freshness.
Best Time to Visit Asian Countries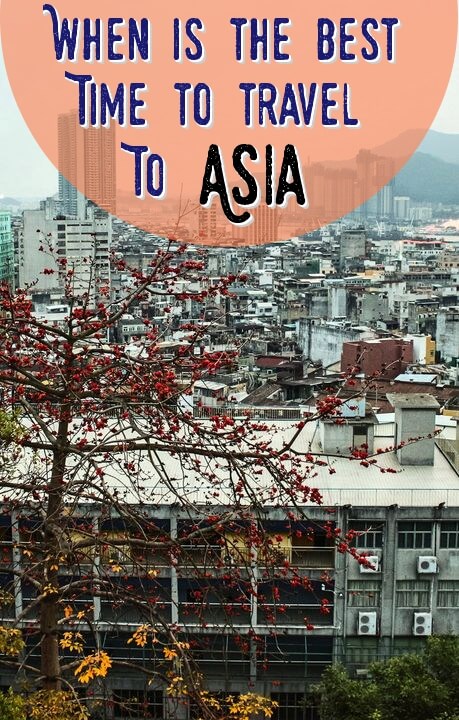 January
January is a good time for visiting South Vietnam and India. Myanmar, Laos, and Cambodia are also worth visiting because of the low humidity level and low chance of rain. Malaysia, as a country that doesn't have pronounced seasonality, is also a right choice in January. Perfect places for vacation in January are Thailand, Sri Lanka, and the Philippines as countries with mild weather at this time. If you are planning a trip to the Middle East, then Oman and Egypt are your best options.
February
February is the month to visit beach resorts of Phan Thiet in Vietnam, Goa in India, Bentota in Sri Lanka. It's the perfect time for visiting the Langkawi archipelago in Malaysia and exploring the ancient culture of Cambodia, Laos, and Myanmar. The Philippines would please those who look for relaxing holiday. Egypt is good for sightseeing during this time, also it might be a bit cool for beach holidays.
March
March is the right time to visit ancient temples and pagodas of Thailand, Cambodia, Laos, Myanmar, and Vietnam. Spending a great vacation on the white beaches of the Philippines, Sri Lanka, Borneo (Malaysia, Indonesia), Hainan (China), Samui, Phuket, Krabi (Thailand), Fant Thiet, Nha Trang (Vietnam) and Langkawi (Malaysia). If you are planning to explore ancient civilizations and cultures, then consider visiting China or Japan.
April
April is a wonderful time for Asian trip. Egypt attracts with mild weather. The Arab Emirates, Oman, and Jordan could be visited in order to avoid the tremendous summer heat. In April ends peak season in Goa and Kerala (India). The Philippines and Indonesia are the right places to visit in April. This month is the best time for sightseeing trips in Japan. Cherry blossom season starts at the beginning of the month when all parks are covered with the pink haze of cherry petals. Peak season in Sri Lanka ends at this time.
May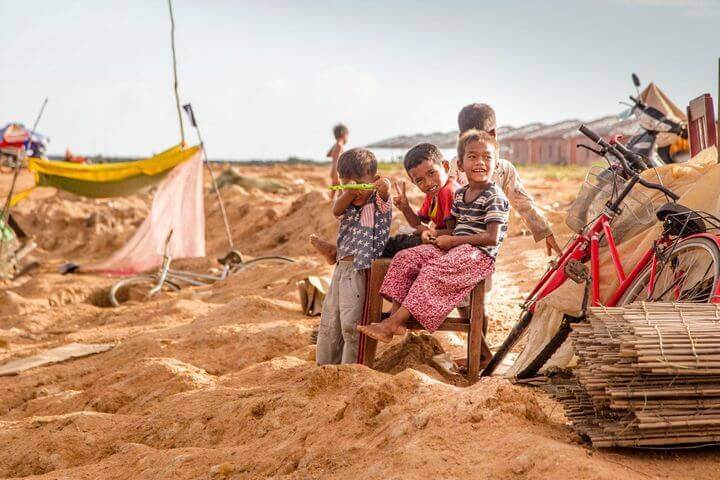 Beaches of Malaysia, Indonesia and Vietnam are the best choices in May. Vietnam is good not only for beach holidays but for sightseeing as well at this time. May is also a right time to explore the culture of China. It's still worth to visit Japan, the city of Tokyo is especially beautiful in May. If you missed the opportunity to visit India earlier, make up for in May.
June
Summer brings the rainy season to most part of South East Asia. However, it depends on the certain country, as weather conditions vary even within the same country. So, June is the right time to visit Indonesia, unlike the New Year's Eve when humidity levels reach its highest marks. The best regions to visit in Vietnam in June are Hoi An, Danang, Hue, Nha Trang, Quy Nhon, Dalat and Central Highlands. To enjoy the Malaysian weather consider East Coast resorts of Kuantan, Tioman Island, Perhentian Islands, Terengganu, Redang and Kota Bharu.
July
July is the peak season in Malaysian islands of Tioman, Terengganu, Redang Island and the Perhentian Islands. It is the time of dry, sunny days and perfect sea conditions on the east coast. Weather conditions on west coast islands (Penang, Langkawi archipelago, and Pangkor Islands) are hot and humid, along with heavy downpours which are usually short living and bring a welcome drop to the humidity level. Indonesia pleases travelers with good weather conditions on Bali, Lombok Islands, on Sumatra Island as well. July is a peak season in China. While it's too hot in Beijing as well as on the mainland, Hainan Island welcomes you with 80% humidity. The only exception is the Tibetan plateau with 22 degrees during the daytime.
August
August is the time of perfect weather conditions for diving and beach vacation on Borneo, everywhere in Indonesia, central and southern Malaysia, central Vietnam. If you are planning to visit the island of Sumatra then expect mostly dry days, although be ready for some rainfall in the afternoons. Temperature usually fluctuates around 30°C while humidity level is rather high. During peak season, the limited availability of certain hotels means that it would be advisable to book them in advance to avoid disappointment. August is good for visiting China and Japan.
September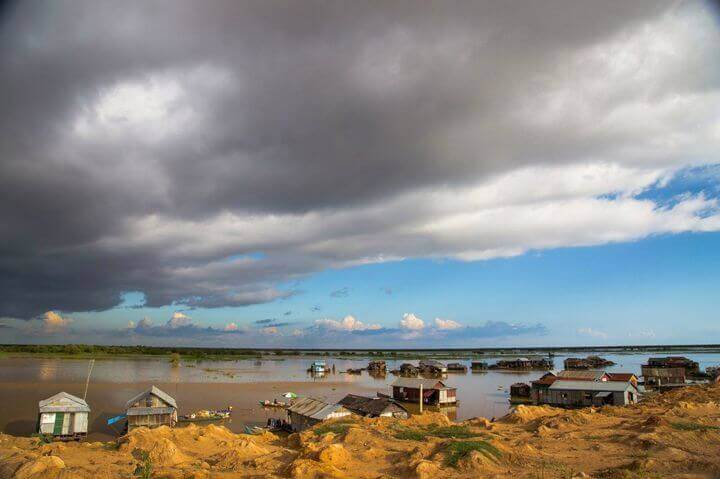 There is a slight change in weather conditions in Indonesia. The dry season is continuing so the average temperature is about 28°C. The weather is changing in Malaysia too, North-East Monsoon brings winds over the east coast that expressed in light sea disturbance and a slight temperature drop. However, the east coast is the best place to visit in Malaysia during September. September is the beginning of peak season in Jordan when soft warmth replaces summer heat.
October
In October you may consider visiting the Middle East. The most appropriate countries to visit are UAE and Jordan. These are the countries with the perfect combination of water and air temperature at this time. October is the last month of the hot and rainy season in Vietnam. I would prefer visiting Northern regions of Vietnam. Langkawi archipelago would please you with the nice weather if you visit it in October as southeast monsoon is coming to an end.
All autumn lovers should not miss the gold and purple October colors in South Korea. As this time is the autumn peak here, you can expect to enjoy picturesque panorama full of bright colors. Weather pleases with dry conditions and clear sky. Hainan Island is to be visited in October. Also, it's a good time for exploring the northern regions of China. October is the last month of the dry season in Indonesia. The best place to visit is Sulawesi Island. The Rainy season begins in neighboring Malaysia. Frequent rains may occur, but the temperature is still high.
November
November is the best time to travel to the United Arab Emirates when the temperature fluctuates from 20 to 30°C. In November you can still enjoy South Korean autumn as it lasts from September to November with invigorating weather and sunny days. The period from November to December is ideal for visiting Indian cities of Delhi, Agra, Varanasi, Rajasthan and Madhya Pradesh while the temperature in Goa and central India remain comfortable. For Cambodia trips, it is better to consider the period from November to April when the lowest chance of rain there. A western archipelago of Langkawi is a nice place to visit in Malaysia in November.
December
The best time to travel in India depends on your destination point. In December, the best place to go is the Goa (Indian Ocean), where you can enjoy peak season. For trips to Cambodia, Laos and Myanmar it is better to consider December as an ideal month for travelling, chance of rain is extremely low at this time. If you prefer white beach view out of your hotel room go to Thailand or to the Philippines. Mild weather, clear water and local exotic that is what you find there. December is the ideal time for Sri Lanka sightseeing or relaxing vacation on picturesque beaches.