How to Plan a Backpacking Trip
I remember myself several years ago scratching my head and trying to figure out what should I drag into my backpack, how should I do it and – an essential thing – how to choose a backpack?! I can't believe it was actually me! It doesn't really matter whether you are a neophyte traveler or have been tramping around the woods for several years, pre-trip planning is the cornerstone of any successful backpacking trip.
After all, who would not want to seek solitude far beyond the city lights next to a campfire? There are some certain steps to stick to since you decided to embark on your backpacking journey. A little bit of planning and preparation will ensure that you have some of the most memorable experiences of your life. Here are some tips to keep in mind while planning a backpacking trip that will make you feel more confident and organized as you gear up for an adventure.
Choose a Travel Destination
There are lots of factors I keep in mind while picking my next destination. Sometimes I love the sunsets of the place or I just know the destination is extremely affordable at the moment, saw spectacular photos of it on Instagram and Voila I'm packing my backpack and leaving for the airport. It depends on the situation. It is necessary to choose a destination that would fit both your budget and the time constraints.
Carry out a research to determine, which destinations offer better value for money, cheaper accommodation and a wider array of activities to attend. If you go on a sightseeing tour, fishing or want to spot a mountain goat, then you should visit a place accordingly. Prices are generally lower and the crowd thinner during the shoulder season, so take advantage of it. Online backpacking forums, regional guidebooks, and outdoor magazines proved to be a valuable source of information when you need help in choosing a destination. Be sure to check local restrictions and regulations before you go.
Decide On What to Bring
Generally, the fewer items I put in my backpack, the happier I feel on the road. I hate overweight luggage. I remember very clearly the relief when my backpack fitted neatly under the seat the first time I took an overnight bus ride! Yes, it can be a temptation to get your backpack filled up with a lot of items. However, after learning the hard way with large sized backpacks (that aren't even fit under the seat), every subsequent trip made me want to take less and less or even buy a smaller pack!
Packing can be overwhelming and is dependent on where you go, what kind of weather you would most likely encounter and the activities you're planning to participate in! Such items as footwear, clothing, sleep system, not to mention a backpack itself are essential on any trip you take. When I was picking a backpack, I came up with an idea that internal frame pack from a company that offers a lifetime warranty would perfectly fit my needs. Some backpacks come with many customization options.
Be sure to strap such items as fishing rods, climbing gear or sleeping pack on the outside if you do not have sufficient space to put them inside. Consider purchasing trail running shoes or hiking boots for your travel. The longer your trip, the burlier and more durable boots you will need. Do not forget to take extra shoelaces.
Pack shorts or synthetic hiking pants as they dry quickly. I prefer wearing wool or fleece over synthetics, as they are odor-resistant. Carrying long sleeved shirts will lessen your exposure to the sun and would protect you from insects as well. A lightweight hoodie or a waterproof jacket always come in handy.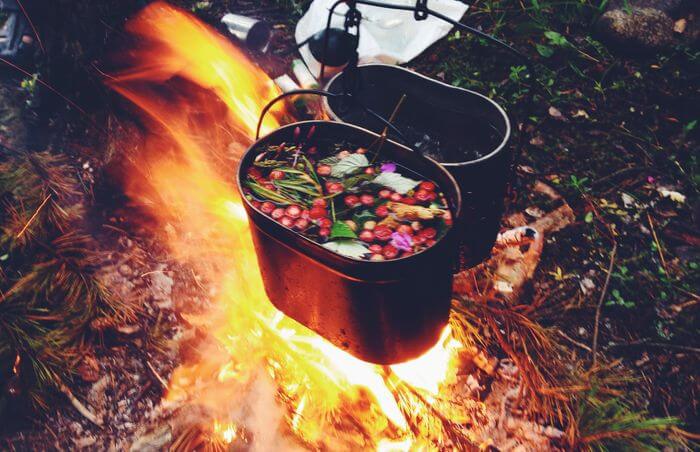 Quick Food Tips
Know the dietary needs of the people traveling with you. Make sure that everybody is carrying a pack of snacks (like crackers, roasted nuts, dried fruit, chocolate and granola bars). Split the food of your group into small packs. I always start preparing for a trip well in advance to ensure food supplies are sufficient during the backpacking trip. I usually pack non-perishable food items if I go outdoors for more than one day, as these will last a longer time. Dehydrated and freeze-dried foods are your best bet in a hot environment; perishable food can be packed when traveling in a cold environment but should also be regarded from the weight perspective.
Carry a lightweight backpacking stove. As most national and state parks in the United States prohibit campers from gathering firewood directly from park lands, you either have to pay a small fee to use their firewood or be sure to carry enough extra fuel for your backpacking stove. Before carrying a pot set, consider the size of your group. Pack small cook set. Each hiker must carry a cup and a bowl. Carry a biodegradable sponge soap. Make sure to provide at least two liters of water per day per person. If the weather is hot, then carry more.
Do not forget to take along water purification tablets or a water filter with you. Check for water resources on a map before hitting the road. You need to protect your food from animals whether it is grizzly bears or chipmunks. Store your food securely in a durable dry sack. Carry a bear resistant canister or hang your food high up the tree if you are traveling in a region, which has a lot of bears.
Backpacking Essentials
Carry a first aid kit, which includes medications, emergency blanket, and bandages. Carry a headlamp that has different lighting modes, lighter, matches, compass, maps, insect repellants, duct tape, repair kit, a knife, a camera or a journal. You can carry binoculars, solar charger, trekking poles or a signaling device like a whistle if you need to.
Reduce Excess Weight of Your Backpack
Lay out all the gear before you start. Carry a lightweight backpack. Lighter gear will help you move faster and efficiently. Think of what you can get rid of and what items can serve multiple purposes. The larger is your backpack, the more you tend to carry. Carry just essentials.
Get a Permit if It Is Needed
Hiking in the US national parks will require a permit. Therefore, if you find a trail you'd like to explore, make sure to get a permit beforehand (up to five months, depending on the park). For such really popular parks as the Grand Canyon and Yosemite National Park, backcountry permits should be obtained months prior to the month in which you want to start a trip.
Every national park has its own type of permit system, so it may not be entirely clear how and when to apply. I would recommend checking the website of the park for details. If you can be flexible with your dates, some parks allow you to submit multiple alternatives, so you can still get a permit for another trail and do it, despite the fact that the initial permit application was rejected.
If you're risky enough, show up a few hours before the backcountry office opens and wait in line for a permit that will allow you start backpacking the same or the next day. While this approach works the best on weekdays, you can still expect to spend around two or three hours waiting. Similarly, National Parks release permits 24 hours in advance to account for cancellations and no shows. Take advantage of being the first comer to get a canceled permit.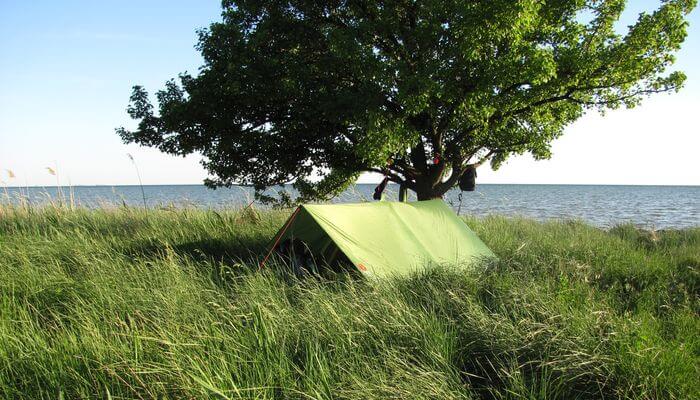 Get a Cheap Airfare
While not always a destination you need lies in the vicinity, you may need plane tickets. Generally, the earlier you book your ticket, the cheaper airfare you get, but there are some exceptions. Last minute deals allow you to get even cheaper airfare than booking great in advance. I've booked flights three days prior to departure and they were much cheaper than flights booked in advance.
As you may have already noticed, airfare deals depend on the date too, so being flexible is essential. You can use apps and travel hacking websites for finding great airfare deals. Do not forget to check rewards program offered by airlines and sign in for their newsletters. This is a great tool for frequent travelers.
Get a Map
I love navigating around the place with ease, so I usually prepare a map for use well in advance. Carrying a map is a must for backpackers venturing into the wild or exploring a new city, even if they think the trail is well marked and the trip is going to be straightforward. Visit a ranger's station if you cannot obtain a GPS device because map would provide you with a lot of information including the nearby water resources. You need to remember that some water sources may dry up during the hot summer months.
Another way to avoid paperback and still save money on GPS device is to get Gaia GPS app on your smartphone. The apps allow hikers to use offline maps of any region around the world on your iPhone, create and record your trek, speed, waypoints and store any other important data.
Similar applications that work just fine in cities are Google Maps and maps.me. These apps allow you to use any map when you have no data connection. The choice is up to you, but maps.me functionality appeared to me better when I compared the apps in Israel.
When I go abroad, I usually carry out some research on whether I need mobile Internet access or I would feel comfortable with free Wi-Fi for saving extra money on my mobile phone. It depends on the country I'm visiting.
Get a Vehicle
You can consider hiring a local shuttle service if you are hiking a point-to-point trail. You can get two cars as well in case you or your friends are willing to drive Hitchhiking back to your car is also an option sometimes. Stock the larger car with snacks and water. Do carry special equipment if your route needs crampons or an ice axe. Discuss with your group mates about the requirements and make sure that each one is carrying something that would be essential for the entire group during the backpacking trip.