How to Deal With Travel Envy
Nobody's perfect. Even me (or especially me). We all have our flaws and having these imperfections is absolutely normal. But often times when you passively scroll through social media in the morning, you can see smiling faces of people having a cool and seemingly interesting life. Have you ever wanted to toss your phone across the room in those moments, quit your job and set off on a trip? If you do, check this post because travel envy is a real and toxic emotion. Determining which emotion you are feeling and turning travel jealousy into something better are the first steps on your road to success. And in this article, I'm going to show you how to deal with travel envy.
It is always difficult to write about negative emotions. While we all experience suffering and stress, travel envy is something that makes things even worse.
About a year ago my best travel buddy was leaving for Rio de Janeiro to attend an IT conference and then fly into New York to spend an awesome week exploring Manhattan and the outer borough. I'm not saying that I'm jealous but, hey, who wouldn't want to spend some time at Copacabana Beach while sipping Caipirinha?!
Of course, it's quality, not quantity that matters. Having several half-finished projects going at that time, I had way too much time before my next trip. So I decided to plan everything in advance and make myself happy.
How to Deal With Travel Envy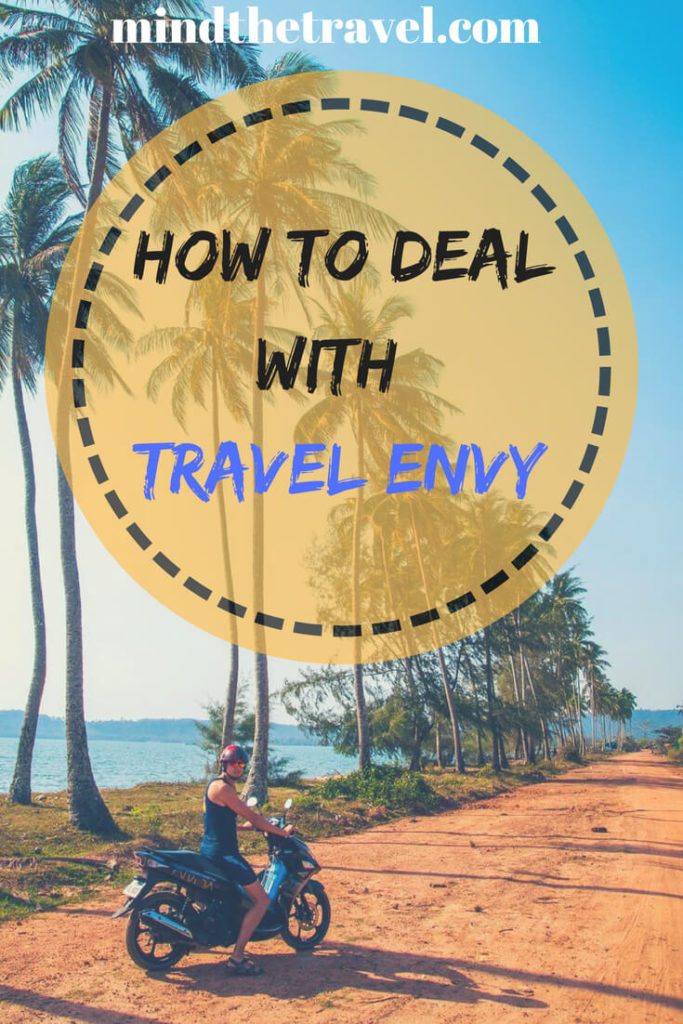 1. Plan Your Next Trip
Like I said, planning trips even if I don't take them is one of my favourite ways to deal with travel envy. This is perhaps the best and the easiest way to get over it too. Searching for cheap flights, planning my packing list and thinking about destinations I want to go can be very satisfying.
It is very important for me to have something to look forward to. Instead of wasting time watching videos and photos from other people's trips, I created Pinterest boards with practical tips on the destinations I might want to visit.
2. Reality May Look Skewed On Social Media
Nothing is perfect. We are so obsessed with how we appear to others that nobody seems to notice how much effort people put into making photos on social media look so cool. It takes a lot of determination and skill to make them look perfect but people often take it for granted.






What is worse, they start thinking traveling is something that requires no preparation and mostly about having fun. It is definitely not the case. Travel can be fun but this is fun well-earned. It's important to remember that while your friends, classmates, or a strangers' trip looks like the once-in-a-lifetime experience – it's not all perfect.
3. Explore Your Own Country
Chances are you are living in a beautiful country.
I used to live in Germany for a long time and it rocks! You just can't visit Europe without paying a visit to Germany. Located in the very heart of Europe you can reach the Baltic Sea Coast within a few hours. If you depart from Dresden, you're only 30 kilometers away from the Saxon Switzerland – one of the most beautiful national parks in Europe with more than 700 summits available to hikers. By no means, I'm upset to have been living there.
Unless you're locked up in a prison or reside on an uninhabited island in the middle of the Pacific, there's always a chance that you can find something special in your hometown. I can't recommend doing a quick research highly enough because you can find adventures in your own backyard.
Look at things from a different perspective. What could you suggest people doing if they were to arrive in your hometown? Where are the best pizzerias? Where's the closest, most accessible national park? Check for things that you've never noticed before. When you start searching for things to do near you, you'll realize your adventure is just as unique as anyone else's.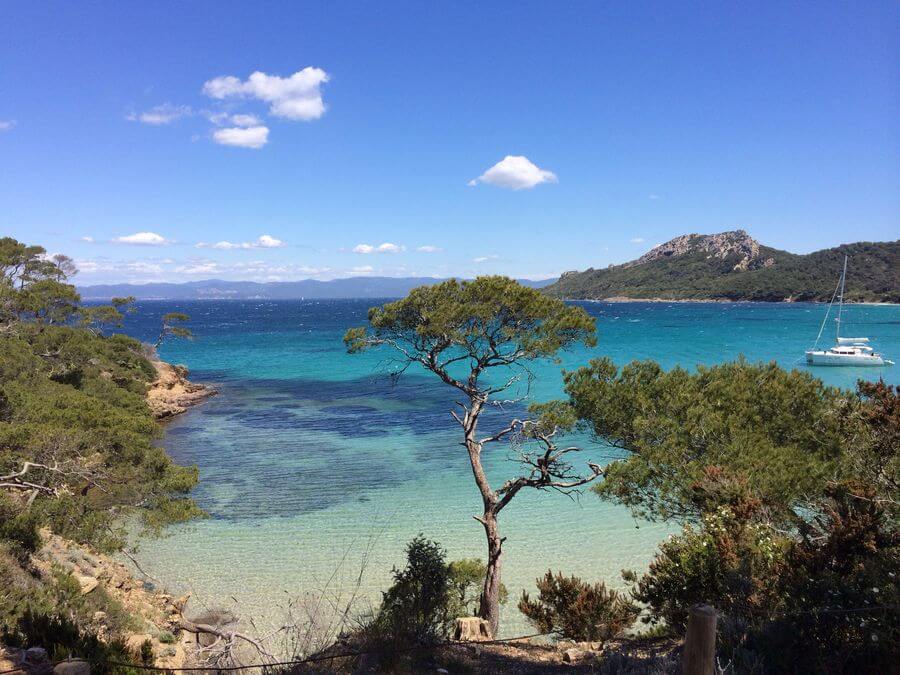 4. Stop Envying Others
Yes, I know it might sound weird and unavoidable when everyone's on holiday except you, but feeling happy for family and friends is actually the key to overcoming travel jealousy. I made this my number-one rule in traveling because I know that negative thoughts swirling around in my head will do no good to me.
So how can you actually stop envying others?
If you just don't know how to do it, think of it as a motivation to reach your travel goals. Since you want to hit the road so bad, why not chatting with people away from home to learn from their experience. This is another great way to deal with travel envy and one of the most effective so far. Fortunately, I have a lot of friends living abroad, thus I'd prefer asking them what should I visit the next time I'm there to experiencing self-pity.
5. Get Busy
You can do more than you imagine. No matter what your aim is; what IS vital is how you perceive your dream. Instead of asking yourself why everyone is more successful than you and seemingly has everything (are you sure?!) and digging yourself deeper into the sump hole of self-pity start acting now.






I was there too. Wandering why people are living their lives doing what they want. And you know what? I was waiting for a miracle. It is funny to read this now but it felt as if everything should change in just one day and get me to the top. Nonsense! It is always OK to have a dream but it is even more important to have a clear plan to achieve your goals.
So I changed the way I look at things and stopped being bored by my daily life. I joined a hiking club and became obsessed! I discovered numerous hiking trails near my home and hitting them was like a breath of fresh air. Suddenly I realized that I killed two birds with one stone. I crisscrossed the country without breaking the bank and managed to satisfy my wanderlust.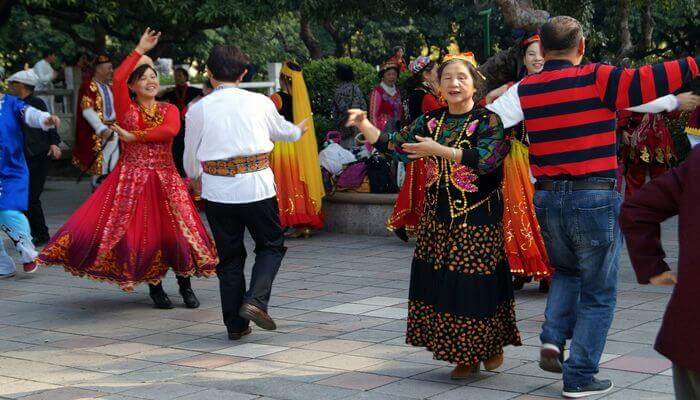 6. Find a Job to Make Money Travelling
While a lot of employers offer perks of taking extended business trips, more and more people today make a leap and become a freelancer. I know what you're thinking. Is it about a fear of failure, right? Fear not. Yes, it may take a little bit more time to find a freelance job that best matches your particular skill set but it totally worth it! You don't even have to quit your 9-5 (or 8-6?) job at first. Take your time, grow your freelance business and quit the full-time job when you're ready.
About ten years ago I grew tired of dreaming of a job that pays me to travel. I took advantage of using technology that made finding freelance work way easier. You can do it too. Check this post if you want to know how I've afforded to travel to over 20 countries.
7. Share Your Own Experience
When you're talking about your own travel experience it helps you relive vacation memories of your past and overcome travel jealousy. Tell stories about your trip when you are asked to. Don't neglect those informal conversations leading to your travel as a topic of discussion and take advantage of the situation when people want to listen to your stories.
When you avoid conversation about trips you've taken, you might sound haughty and that you don't want to share your experience at all. Try not to focus on yourself but on people and their emotions. That is really cool because it allows you to relive those memories once again.
8. Remember Why You're Travelling
Travel changed my life. Before I started exploring the world, I spent too much time focusing on my career and too little time hiking, kayaking, and cycling. While work is important, it is also important to realize why you need to take a break. Whether it is a gap year or a month-long trip to Thailand, you should feel happy doing it. Travel isn't about making your friends envy you but about satisfying your inner wanderlust and keeping an open mind about different ways thinking. My first trip introduced me to adventure and my own happiness. The world is too big to stay in one place and life is too short to do just one thing.






9. Stop Comparing Yourself to Others
Let's face it – a lot of people compare themselves to others and often feel drained. You may also have heard that it can be counterproductive too. Indeed, glancing over to where other people travel can bring us down only because we don't know their behind-the-scenes. We often tend to focus on ultimate adventures of others without knowing they've been planning it for weeks. Instead of letting other people's trips cause feelings of envy, try to turn them into your inspiration. While we all different, you never know what's going on in someone's life and probably there is little sense in knowing that.
10. Take Notes of Your Own Travels
I have never made it to Madagascar yet but it is on my bucket list. Taking notes of your own travels is a cool and effective way to deal with travel envy. Even if you're a novice traveler I bet you have had some incredible experience you may want to share with others. Just because a trip has ended doesn't mean it's not still a part of your life. I've actually written down the names of guest houses, travel agents, villages, and other titbits of information from my trips to different parts of the world just to remember these amazing travel experiences.
Now it is your turn – what is your favourite way to deal with travel envy? Do you think it is inevitable? I would love to read your thoughts in the comments section below or on my Facebook or Twitter pages. If you love what I do and what I write about, please share this post on any social media. You can also subscribe to updates via email in the box below.