Best Time to Visit the United States
Last Updated: March 19, 2018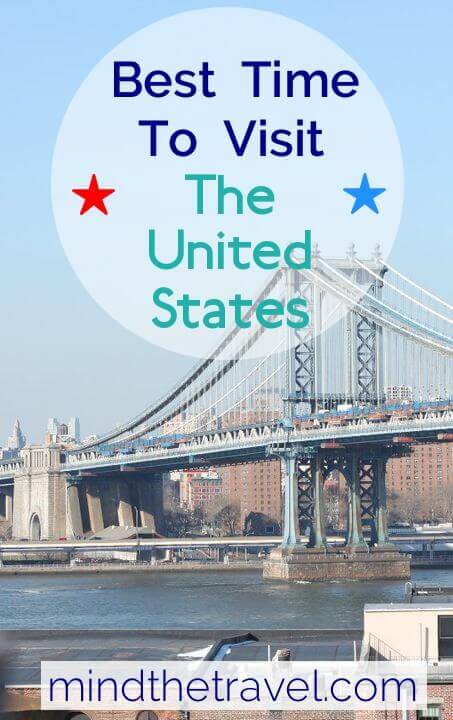 When is the best time to visit the United States? Bordered by Mexico to the south and Canada to the north, the United States is divided into nine standard time zones. That being said, the United States is an extensive country with diverse climatic patterns and a variety of seasonal events throughout the year.
When planning a trip to the United States its sheer size can be daunting. The country is second largest in North America so you can expect plenty of options on when to travel. When I first opened a Lonely Planet guide to the United States I was literally overwhelmed by how many diverse things to do this country has to offer.
Sure, you can go to the United States any time of the year. But the best time to go mainly depends on which state you're planning to visit and what you want to do while you're there. The United States as a travel destination is often associated with breathtaking natural wonders of national parks, exciting cities, and their buzzing street life. But there is, of course, so much more to the United States.
I loved how varied the United States can be – with landscapes ranging from the uninterrupted flat grasslands of the Great Plains to New York City's iconic skyline. That is why I put together this post with advice on when is the best time to visit the United States.

Things to Know Before going to the United States
In a nutshell, the northern states experience cold winters with heavy snowfall that usually affects access in many regions. As a result, prices drop and there are fewer tourists. If you're into indoor activities then a visit to big cities like New York or Chicago can be your best bet.
Visiting the "Sun Belt" or the southern states in winter usually means you can enjoy perfect temperatures and all this warm sunshine. Keep in mind that nights can be cold in the deserts, so don't forget to pack a sweater. The average daytime temperatures make this time ideal for outdoor activities such as hiking and cycling. The best time to visit NOLA is from February to May when temperatures are comfortable without being scalding or freezing.
Late winter and early spring is the time when Mardi Gras is in full swing. Going to New Orleans on Fat Tuesday (i.e. the official last day of the festival season) means you will have to pay a lot. If you're looking for ways to reduce travel costs, consider heading to New Orleans before Fat Tuesday since all the fun there started in January. If you intend to stroll the French Quarter without being disturbed plan to visit in November or December. It is when New Orleans is tranquil and you don't have to worry about avoiding skyrocketing hotel rates.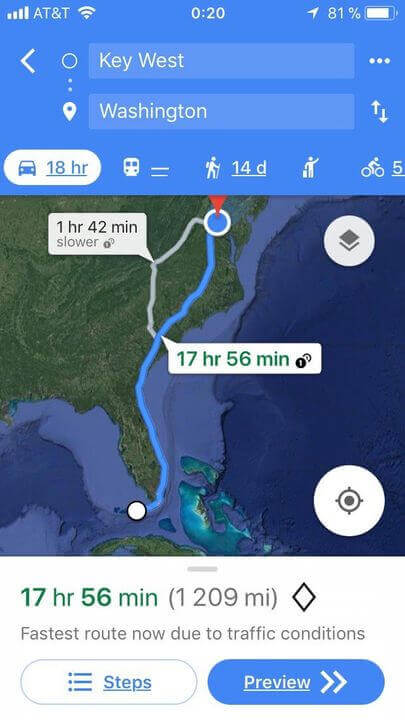 I had a great time exploring Laura Plantation during my quick visit to New Orleans. This place reminds me of Creole families who were spending almost all their time working in the field. Named after the fourth mistress of the plantation, the mansion is home to a large collection of family treasures, some items of apparel and memoirs of Laura herself.
No matter when you're going to visit the United States. I recommend making reservations well ahead if your trip coincides with public holidays. Independence Day (July 4), Veterans Day (November 11), Thanksgiving (fourth Thursday of November), Christmas Day (December 25) are the biggies.
You can spend a great deal of time hiking in the US national parks. With a plethora of hiking options, lookout points, and tours, exploring North America's beautiful backyard is something you should try at least once. As much as I like crossing off long-term hikes in Germany, I know how these epic views drive people to lace up their boots and head out on the trail. In general, September and October are the best months for hiking in the United States. During this time temperature in desert regions has dropped to comfortable levels and the children are back in school.
Best Time to Visit the United States by Season
I can easily call the United States a year-round destination. Mainly because the country has 50 states to travel to, plenty of vacation options and things to do. So I thought it'd be useful to pull the things together into a blog post for you. This list will only include states that I or my friends visited personally. I will keep this list updated as I explore new states. Let me know your thoughts in comments! So let's get started!
Time: March–June
Louisiana
I visited Louisiana and the Big Easy in spring and it seemed like the perfect time to go there. Spring is the time when you don't have to worry about the heat and the weather is generally mild. The famous NOLA festivals occur in spring, thus you can arrange your trip in conjunction with Mardi Gras or Jazz Fest.
Florida
A popular holiday destination that is blessed by the sun. That is the first thing that comes to my mind when I hear the word "Florida". While there are plenty of exciting events occurring in Florida throughout the year, you can expect a mix of heat and humidity to be at its worst from June through August.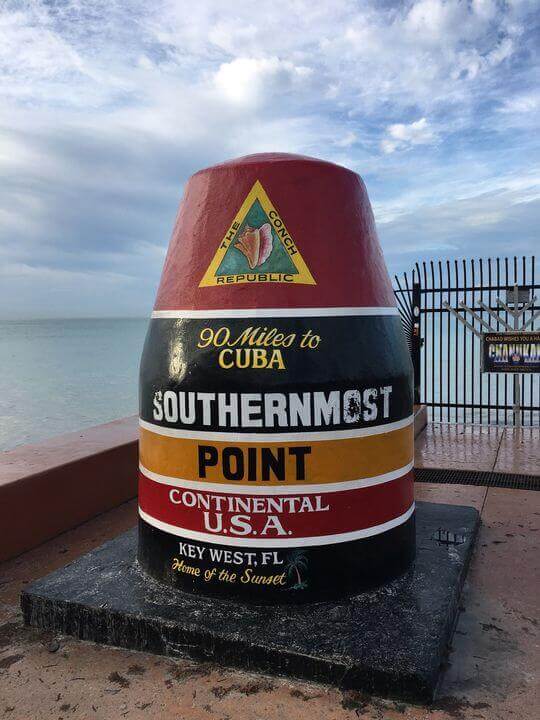 As the temperatures get warmer in March, it is still too cool for sunbathing and swimming on most days. April and May are great because the Gulf water is usually warm enough to swim. Moderate rainfall and pleasant day temperatures make May a perfect time to visit Florida. Nearly all coastal towns see average high temperatures rising into the 30s Celsius (80s F) during May. When it comes to visiting inland parts of the state (e.g. Orlando), you can expect even higher temperatures during the summer than the coastal area.
Georgia
I had a great time exploring Georgia in April. And while I'm not a golfer, the atmosphere around the Masters in Augusta makes any trip to Georgia something special. Warmer temperatures, blooming flowers, Braves baseball and even a strawberry season. Yup, that is Georgia!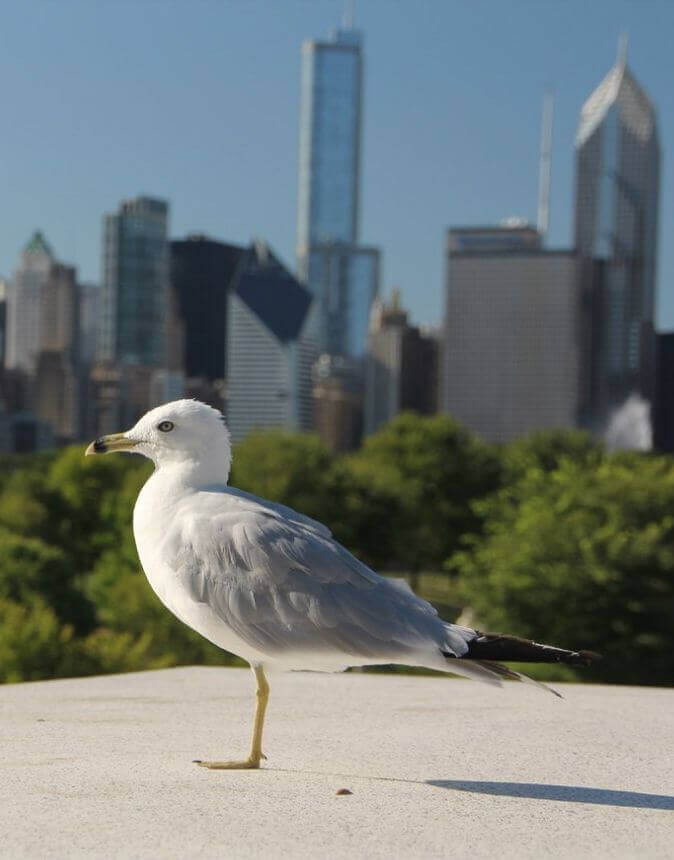 Spring is the festival season here. Thus, any trip wouldn't be complete without seeing the Roswell Cycling Festival or Atlanta Dogwood Festival. Atlanta sees average high temperatures rising into the mid-20s Celsius (70s F) during April.
Take advantage of Georgia's mild weather to immerse yourself in some distinctive aspect of the area. Pick-your-own (PYO) farms are those where farmers set aside fields for the purpose of allowing visitors to harvest their own produce. Since the official season starts as early as late April, it provides a great chance for getting a ripe fruit and vegetables, that were picked at the height of freshness.
Time: July–November
Illinois
Chicago is home to cool bars, vibrant nightlife, impressive architecture and, of course, the Cloud Gate. Any trip to the Windy City in summer would mean more fun, more events, and more weekly street festivals. Summer is the time when Chicago comes alive and it seems like everyone in the mood to drink and eat. Ask anyone who has been to this city and they'll tell you that Chicago has endless things to do, eat and see.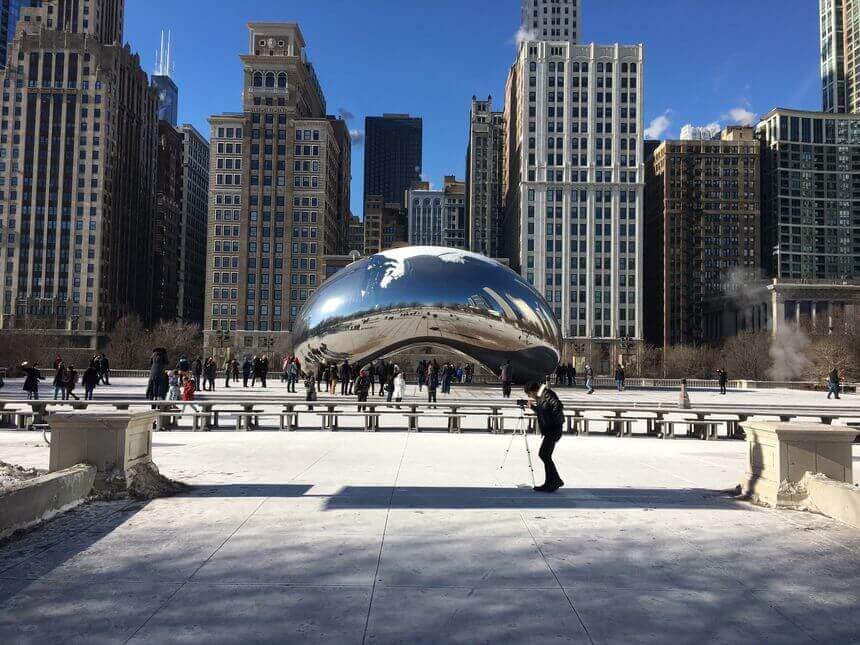 It might sound crazy, but you can spend a day on the beach in Chicago. Due to proximity to beautiful Lake Michigan, you can hang out down by North Avenue Beach or Oak Street Beach, or head a little further north towards Montrose Beach and Foster Beach. Whatever your choice is, there is always an option of strolling Chicago streets and feeling the vibes of its neighborhoods.
Maine
Over the last few years, I have met several travelers who had Maine on their bucket list. And for a good reason. Maine is the northernmost state in the New England region where the Appalachian trail ends. It attracts tourists to enjoy the incredible coloration in fall.
Before September, the things can get busy on Mount Desert Island. But as Labor Day hits, and Mainers trying to enjoy one last blast of summer heat, crowds get thinner. Visiting Acadia National Park in fall can be very rewarding. The entire place is strikingly beautiful in fall with the distant peaks reflecting in the lakes and ocean. While it is usually much quieter in the park, Bar Harbor sees a lot of passengers that disembark from the cruise ships to stroll the town's narrow streets.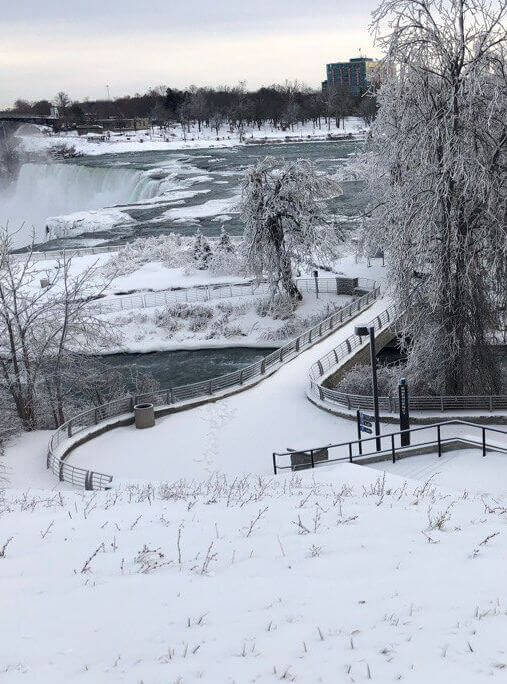 With nine bus routes linking hotels and campsites with neighboring village centers, it makes very convenient to navigate around the park. Just be sure to purchase a national park pass.
Another perk of visiting Maine in fall is the lobster season. Peak season (i.e. from mid-summer to mid-fall) is the time when Maine lobster has the best flavor. So you can enjoy the spectacular foliage while eating lobster.
New York
The best time to go to New York depends greatly on what you like to do. I enjoyed visiting the Big Apple in fall. This is time when you can find events around every corner. As New York is making the switch from summer to fall, there are lots of cultural events like Columbus Day Parade and New York Film Festival. September temperatures range from 21-28 degrees Celsius (68-81 Fahrenheit) until mid-month, with cooler air settling in as October approaches. October is a good time to visit NYC too when the weather is still mild and there are few crowds.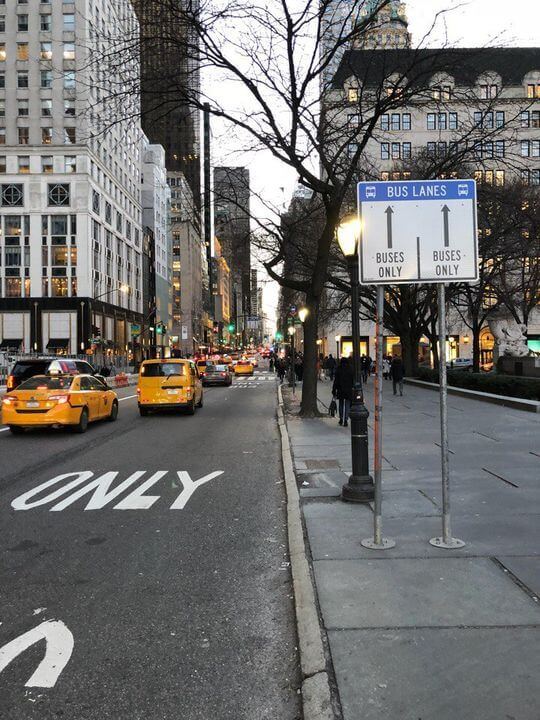 Any trip to New York inevitably implies plenty of walking around outside. That is why I find early fall the best time of year to do that. You can also take a trip to the countryside to enjoy Niagara Falls and the Finger Lakes. I wish I had enough time for visiting the Finger Lakes during my previous trip to New York!
New York is really attractive and it seems like it has everything for everyone. With its fantastic rooftop bars, places like Coney Island Boardwalk and Central Park, buildings like Chrysler Building and Flatiron Building, and of course, monuments like the Statue of Liberty, New York is a recognized world center for finance, fashion, entertainment, tourism, and business.
Time: December–February
Colorado
The Centennial State and its ski resorts offer some of the finest skiing in the United States. From late November throughout March, the ski slopes are powdery and there are lots of blue-sky ski days and perfect conditions that make hordes of cross-country skiers, snowboarders and snowmobilers flock here. Not only does Colorado offer highest altitude lift terrain in the country, the state also has the busiest airports in the USA. Frontier, Great Lakes, and United Airlines use Denver International Airport as a hub.
If you're not into outdoor winter activities, then you can visit the National Western Stock Show in January or the Denver Film Festival that is held in November. When it comes to escaping the cold weather with kids, Children's Museum, the Downtown Aquarium, and Jump City are just the right spots for having some fun.
When my readers ask me when is the best time to visit the United States, I always say that the best time entirely depends on the things you like. With 50 drastically different states and abundance of natural wonders, planning your travel itinerary isn't always that simple. I sincerely hope that these tips on the best time to visit the United States come in handy and help you plan your dream trip.