National Parks In Turkey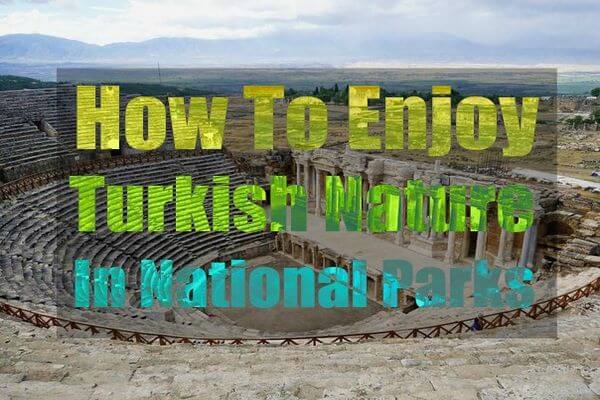 Turkey has transformed bulk of its conservation areas into national parks in the last fifty years. Due to specific climate and culture, national parks in Turkey often have the same size or located next to historical parks. This fact usually helps to kill two birds with one stone. The most popular national parks like Beydaglari, Koprulu Canyon or Dilek National Park provide nice conditions for an active holiday or exploring historic monuments.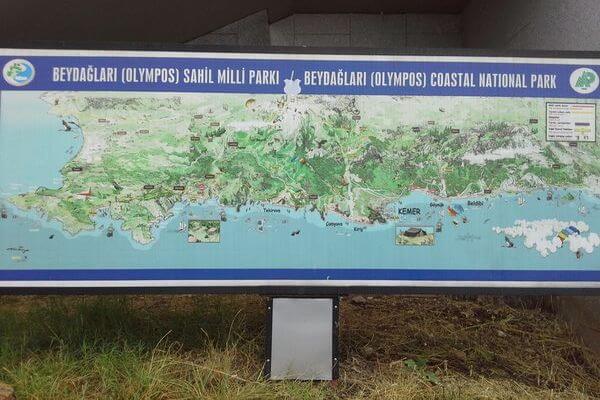 Beydaglari National Park covers the mountainous region between Olympos Mountain and the Mediterranean Sea to the West of Antalya. Olympos Mountain is something worth visiting as it rich for deep picturesque gorges, while primeval forest forms three zones of various environments that are coastal forests, mountain coniferous forests, and alpine meadows. In addition, within the park territory you can find Tahtali mountain or as it is also called Yanartas Flaming Stone because of dozens of small fires burning constantly from the vents in rocks on the mountain slope. National park territory also covers several resorts of Kemer, Beldibi, Goynuk, and Demre. Beydaglari is a right place for those who fond of wildlife as it is home to many plant species, mammals, and birds.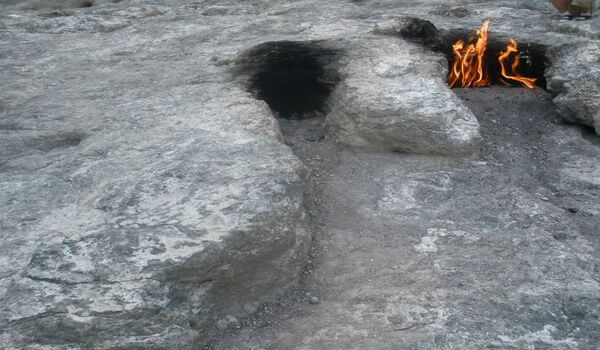 Goreme National Park lies 2 miles northeast of Uchisar in Cappadocia and is an open-air museum of total 200 square miles. This museum can be called the most popular monastery in Cappadocia. Religious zealots of early Christianity fled here from Jerusalem and other regions, escaping the authorities. Within the park, you will find numerous rock-cut churches, monasteries, Byzantine cave settlements and ancient villages. Goreme National Park along with the surrounding area has been a member of the UNESCO World Heritage List since 1984 and was one of the first two UNESCO sites in Turkey.
If you want to explore this park step by step than start with monastery followed by the St. Basil Church built in the eleventh century. After that proceed with the Elmali Kilise or Apple Church called that way due to an apple tree that grew nearby long ago. Visit St. Barbara Church that is known for the image of the Saint shown on the wall. Karanlik Kilise or the Dark Church was used until the middle of the twentieth century as a dovecote. Tokali Kilise or Church of the Buckle is considered to be the largest one among others here and located near the museum entrance. Entrance fee to the Goreme National Park is around $9 USD for adults.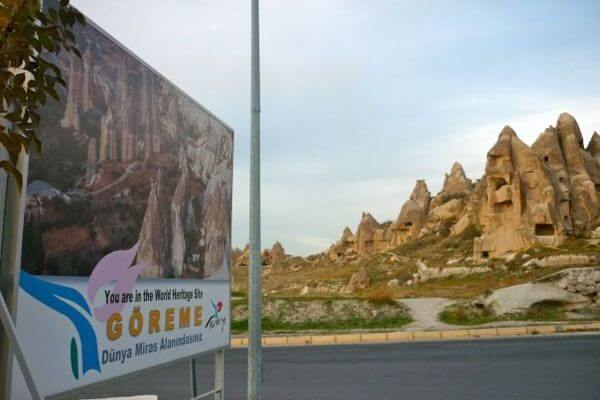 Koprulu National Park is located about 30 miles to the East from Antalya next to the ancient city of Aspendos. Most of the park's territory is covered with dense cedar and pine forest that take in total 1300 acres. In 1973 park gained its name and became one of the most attended parks in Turkey. The bulk of local sights here are located near Koprulu river (well, the river itself can be considered as sight due to unique turquoise color). Despite the fact that water temperature is extremely cold for swimming (it has average figures around 8°C) the river is used for rafting. Riverbanks here are abundant with cozy restaurants offering appropriate European cuisine along with popular Turkish kebab.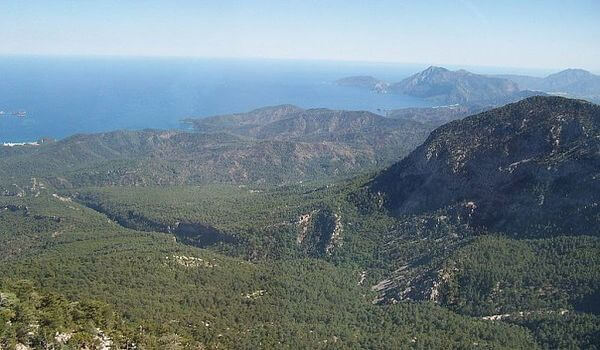 Koprulu river is the primary cause of canyon formation here. In ancient times the river was known as Eurymedon and served as a battlefield for various ancient armies including Roman. If you fond of Roman culture, then you should definitely visit two Eurymedon Bridges near Aspendos and Selge. The Oluk Kopru bridge is excellently preserved structure having a size of 14 meters long and 3.5 meters wide. The second bridge near Aspendos is marked by a significant displacement of its course in the middle, following the ancient piers. While wandering across the park visit ancient ruins of the once famous city of Selge. Ruins of Zeus and Artemis Temples are also worth seeing.
During summertime, average temperature here is up to 40°C while figures near the Mediterranean sea are up to 28°C. Bird lovers will surely like this park as it gives shelter to various bird species such as eagles, vultures, and owls. In the Koprulu National Park, you can attend extreme sports like mountain climbing, horse riding or rafting down the river. Awesome hiking route starts in an Altinbesik Magarasi cave (or golden cradle cave) and really nice for those tired from the summer heat. National park opens daily from 11 a.m. to 6 p.m. Prices for rafting starts from $14 USD.
Dilek National Park is located on Dilek Peninsula that is Aegean coast of Turkey and about one hour drive to the South from Kusadasi resort. In order to get there, you can use dolmus taxi that runs through Guzelcamli village and gets you right to the second beach.
National Park occupies a really vast area, however for the visitation purpose only a small, 6 miles long part is suitable. The true reason why you should visit this amazing park is beautiful pebble beaches, pine thickets, ancient ruins of the Zeus Temple and wild boars. The beach called Icmeler is the first one to be reached by those driving from the village of Guzelcamli. The beach is well equipped, but a bit crowded. If you proceed further into the park you will reach the second beach of Aydinlik. This beach is also a nice place to spend your day due to a convenient environment. WC and showers can be found nearby as well as picnic tables and benches.
The greatest attraction of this beach is wild boars poking around and searching for food while tourists do their best to feed them. If you would feel tired of this turmoil proceed with reaching desolate areas of the third beach. As the absence of people makes sea water crystal clear while pebble beaches are littered with natural debris such as branches, pine cones or dried seaweed. The fourth distant beach of Karasu is the most awesome one. I really think this is the best park to visit as I enjoyed the natural beauty of this place, laughed at wild boars and swam in crystal clear sea. National park opens daily from spring to autumn from 8.00 a.m. to 7 p.m. or 6.30 p.m. in summer. Closed in winter. The entrance fee is around $2 USD.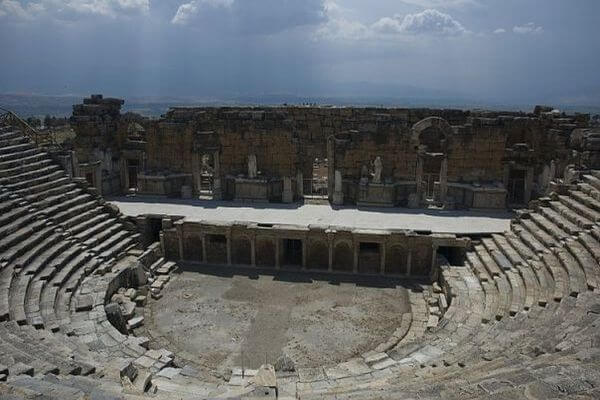 Karatepe-Aslantas National Park is a popular travel sight because of beautiful stone mid-relief of Hittite period and the ruins of the ancient city of Hierapolis located to the North of Osmaniye. Apart from all these sights, mountains around Karatepe fortress are kind of destination point to cliffhangers and climbers. While Aladaglar peak is a place where numerous hikes are held. Usually, it all happens in mid-May as the most appropriate time when avalanches don't interfere with hiking. The climate near National Park can be characterized as the Mediterranean climate of hot and cloudless summer as well as rainy winter. Travelers can visit the park from Thursday to Sunday, open from 8.30 a.m. to 5.30 p.m. Entrance fee is around $1 USD. Use a taxi to get here from Osmaniye.
The border of Kus Cenneti Bird Sanctuary starts 11 miles away from the town of Bandirma. Bird sanctuary was founded in 1938 to save birds and their migration paths on the way to the South. The best months to watch migrating birds are November or period from April to May when up to three million birds passing through the sanctuary. If you find yourself here at any other time, you will certainly enjoy this place for its unique nature next to the Marmara Sea. Open daily from 7.00 a.m. to 5.30 p.m., an entrance fee is around $1 USD. The observation tower is available for visitors.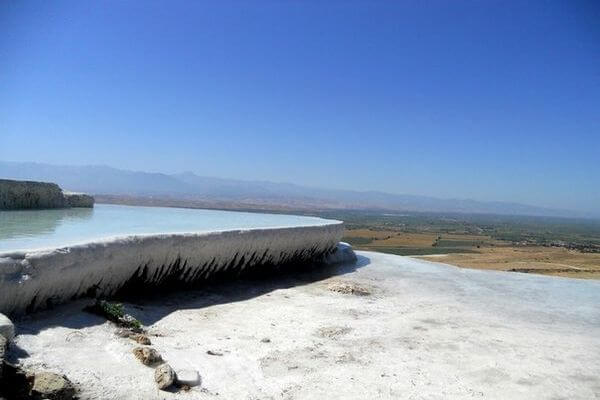 Pamukkale National Park makes the familiar image of Turkey and combines beach resort advantages with picturesque views of the national park. Pamukkale or Cotton Castle as it is also called is a place of ancient Hierapolis ruins and unique thermal springs with water temperature fluctuating from 35°C to 100°C.
Pamukkale was formed when warm calcium-rich mineral water cascaded over the cliff edge, cooling and depositing calcium on its surface over and over again. The calcium built natural shelves, pools, and stalactites that delighted numerous tourists. After Romans who were the first to build a settlement here in order to take advantage of water's curative features, modern hotels have appeared here since the 1960s through the 1980s, providing an increasing tourist influx. Despite the fact that Pamukkale was declared a UNESCO World Heritage Site these hotels were draining the thermal waters into their swimming pools and caused damage to the terraces.
Nowadays, only small pools are allowed to be used while the access to greater pools should be performed using special pathways. The entrance fee is around 7 USD for adults and free for children under 18. Open daily from 8.30 a.m. to 7.30 p.m. If you are independent traveler you will likely start your trip to Pamukkale from Denizli, in order to do that you can use a train, bus or dolmus.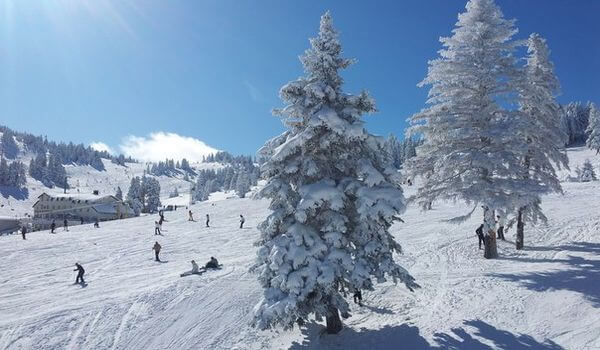 Uludag National Park is known as one of winter sports centers in Turkey. The peak season here starts in December and lasts till May, so during this time Uludag Mountain is covered with thick snow blanket that makes this place a lovely corner for ski fans. The ski area is located at an altitude of 1700-2200 meters above sea level. The Uludag Mountain has 14 ski slopes with a total length of 10 miles while the longest slope is about 2 miles. Nearly all hotels here have ski lifts, so it might be convenient to purchase a full resort pass for a period from three days to a week depending on your needs.
Local ski trails are intended mainly for beginners and those looking for relaxing holiday as well as families, so it might be unchallenging for intermediates and pros. The National Park can be reached either by road or by cable car. Ski equipment rental cost starts on average for $10 USD per day. Besides ski equipment you can also hire an experienced ski instructor. The average cost for hour lesson is $21 USD. Uludag can be an alternative option for those wishing to save money while skiing. During your stay it is possible to ask for discount in some certain hotels (indirim). Use Turkish tendency to compromise and to bargain in order to decrease accommodation prices.