Tips for Planning a Trip to Shenzhen
It is not an exaggeration to call Shenzhen a megacity. It is now one of the major South China cities with an estimated population somewhere in the region of 15 million people, twice that of neighboring Hong Kong. What is truly amazing though is the speed in which the city has grown. Shenzhen city centre is filled with skyscrapers but the outskirts may look unfinished. I love Shenzhen and its ambience. In this post, I'm going to reveal the places you may want to visit and tips for planning a trip to Shenzhen.
Tips for Planning a Trip to Shenzhen
Less than forty years ago Shenzhen was a small town of 30,000 people on the direct railway line from Hong Kong to Guangzhou. Its claim to fame was that it was the first stop beyond the Chinese border. As a direct result of Chinese Premier Deng Xiaoping's policy of economic reform, Shenzhen was selected for city status. It was chosen as China's first Special Economic Zone (SEZ) and since the 1980s the city has grown incredibly.
Shenzhen is in Guangdong Province about an hour south of Guangzhou the Province's capital. The old name for Guangzhou is Canton which has given its name to the Cantonese language. It is widely spoken in the province and of course in Hong Kong. However, Shenzhen is an exception. You are in fact unlikely to hear Cantonese spoken in the city as most of Shenzhen's citizens are from distant parts of the country. Mandarin, the national language of China, is the language of choice.
Shenzhen's prosperity owes a lot to Hong Kong. In the eighties and nineties, Hong Kong manufacturing began to decline, largely as a result of the high standard of living, the demand for higher wages and its development as an International Finance Centre. Cheap labor was abundant over the border and many Hong Kong companies moved their factories to Shenzhen.
In recent years the economy of China has escalated and now Shenzhen workers demand wages and conditions in keeping with the economic boom. Shenzhen has thus become one of the most expensive areas of China in which to live. Many Hong Kong businessmen own second homes in the province – some even with a second 'wife'.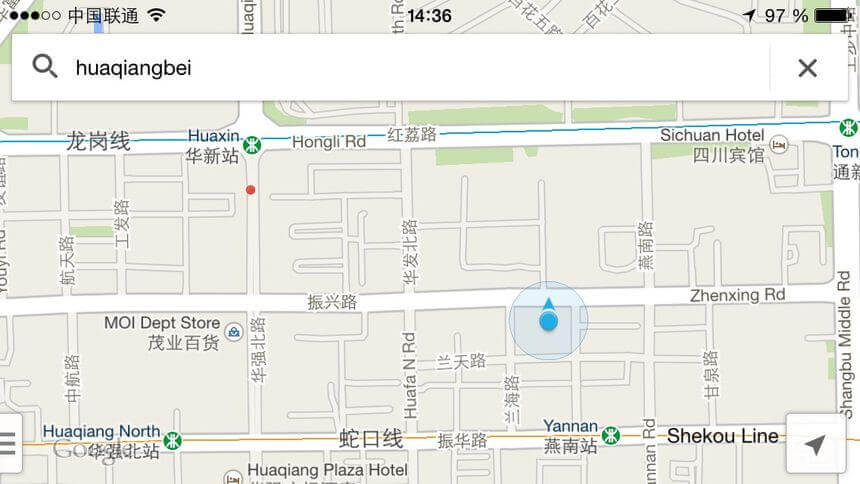 While in China it is important to remember that it is very much a one-party state. Only very recently the one-child policy has been relaxed. And although the people have much more freedom than previously, our notion of 'free speech' does not apply here. The forces of law and order are very strict and the country has one of the highest rates of capital punishment in the world.
How to Reach Shenzhen
Many foot passengers arrive in Shenzhen by one of the two border crossing points approached by Hong Kong's Mass Transit Railway (MTR). The stations at Lo Wu and Lok Ma Chau both about Shenzhen. The most used is Lo Wu which is very close to the huge Luo Ho shopping center – the destination of many Hong Kong day trippers. When alighting at Lo Wu you need to walk across a small river to complete formalities at one of the immigration desks. You must have a visa before you arrive or you will be sent back. Chinese visas can be expensive depending upon your nationality but can be easily obtained from the China Travel Service in Hong Kong.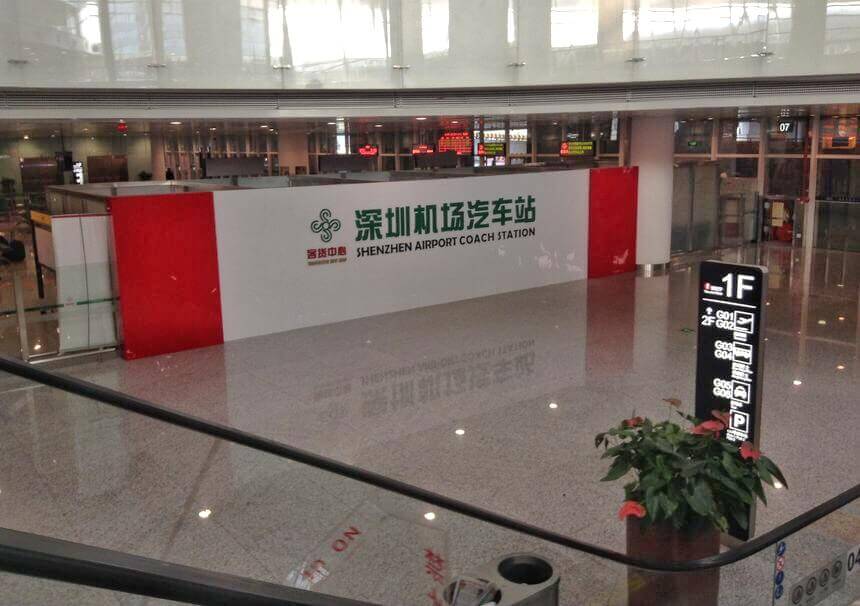 Shenzhen is linked directly by rail to nearby Guangzhou and to other major Chinese cities. A testament to the importance of Shenzhen as a transport hub of South China and the Pearl River Delta has been the rise of the Shenzhen Bao'an International airport. It is located 32 kilometers to the north of the Downtown area and is currently the fifth busiest in China. The airport links major Chinese cities and has direct links to many other Asian destinations. There are also several road crossings into Shenzhen from Hong Kong. A lot of heavy goods traffic use these crossings, and they can become very congested.
Getting Around Shenzhen
Shenzhen is a very extensive city and a metro system began operation in 2004 with a single line. At the time of writing eleven lines are operating with further developments planned.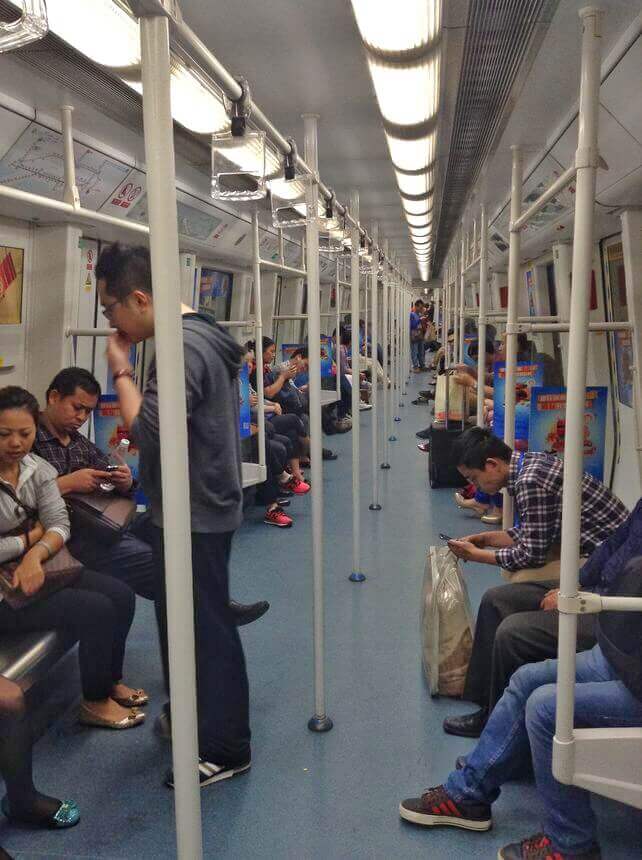 Metered taxis are plentiful, but you will need your destination written in Chinese as few drivers understand English. Several times I have encountered a situation when drivers refused to use the meter. I always insisted on using the meter just to avoid being tricked. Some taxi drivers drive very fast and the general standard of driving, although improving, is well below that in Hong Kong. The city has serious traffic congestion issues and the local authorities have banned out of city registered cars from entering four of the main areas during peak times.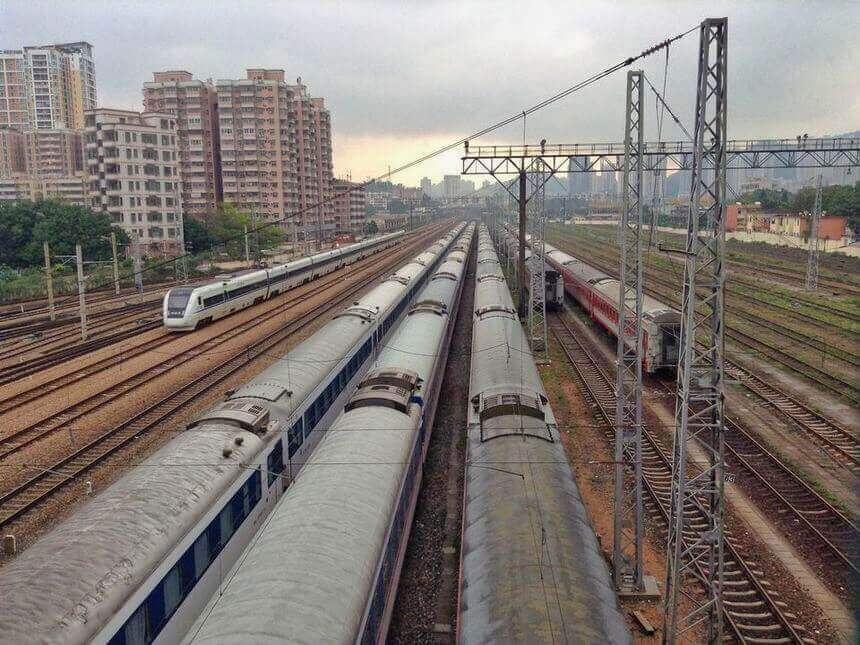 Buses are frequent and connect the main areas of the city. I have also noticed that without a Chinese speaker they can be difficult to use. The uniformity of much of the architecture of the city is such that many buildings look similar and without English script to help, it is easy to lose your way. Always carry your hotel details and if you are lost, ask for the nearest Metro station. It is where signs are written in English as well as Chinese. Your position in relation to the Metro system will help your navigation.
Language and Currency
Mandarin is the language that is widely spoken but you can also encounter some other Chinese dialects. Two people from distant parts of China may not be able to understand each other, but they can communicate by the written form of the language, which is common to all the dialects. Some restaurants will have their menus complemented with pictures so can point out what you want. Generally, you can navigate around Shenzhen with English. However, if you plan on going outside city centre you should consider hiring a translator.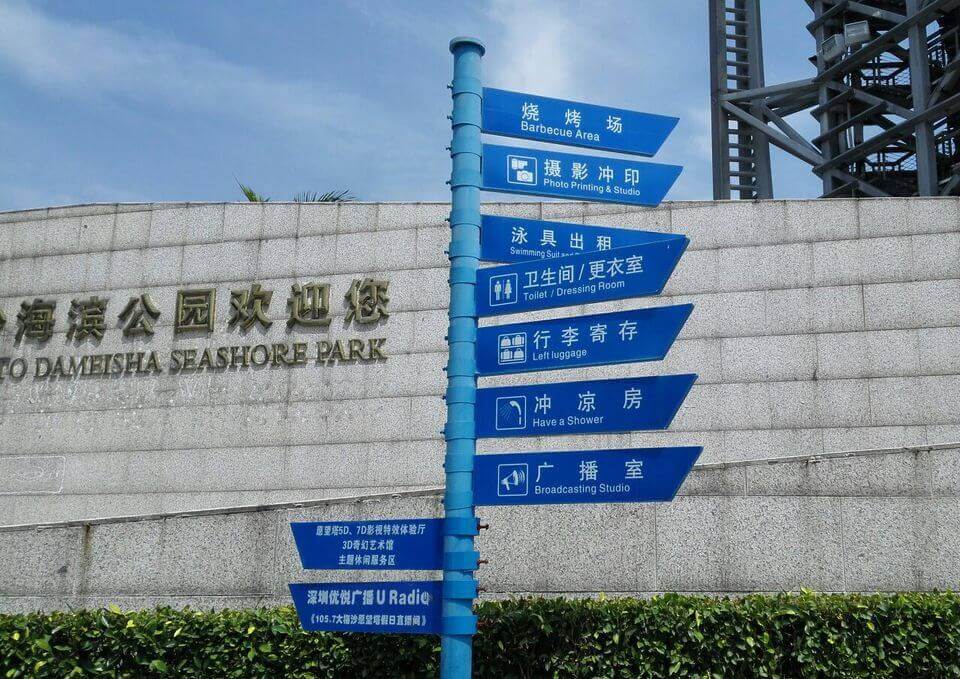 The Chinese currency is the renminbi yuan which comes in denominations of 1, 2, 5, 10, 20, 50 and 100 and all notes have Chairman Mao's portrait. Hong Kong dollars are widely accepted in Shenzhen, especially in the large shopping complexes near the border. I also recommend to have a clear idea of the exchange rate and if possible change your money before you arrive.
Shenzhen Weather. What to Expect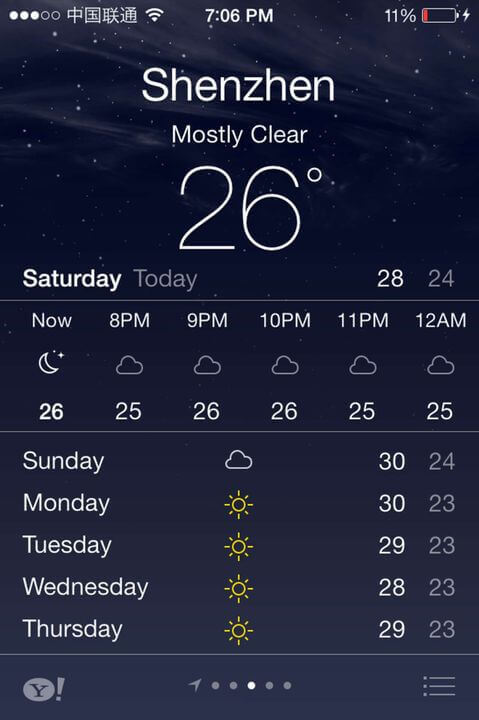 The climate of Shenzhen is sub-tropical with very hot, humid summers and mild winters. The most comfortable time to visit Shenzhen is from October to November (like some other countries in Asia). It is the time when the humidity levels drops and the days are usually warm. During August and September, there is a possibility of a typhoon. The sophisticated typhoon warning system in operation in Hong Kong is applicable to Shenzhen.
Top Things to Do in Shenzhen
Clearly, the young age of the city means that there is limited interest for history buffs. On the other hand, the sheer scale and speed of development of the city is interesting and unique in itself. The authorities actively encourage tourism so you can find several destinations in Shenzhen that may be of interest.
Splendid China
This is a theme park which shows the main tourist attractions in China in miniature. There are over 100 attractions including the Great Wall, The Forbidden City, The Terracotta Army and the Potala Palace – all carefully constructed to a uniform scale. The park covers 30 hectares and trains transport visitors around the attractions. There are also several shows depicting historical events and Chinese culture. The park is well planned and does give a taste of the famous Chinese attractions, and is worth a visit.
Window of the World
This is a similar idea to Splendid China but the miniatures are worldwide. You will be able to see replicas of the Eifel Tower, alongside the Taj Mahal and the Pyramids of Giza
Lianhuashan Park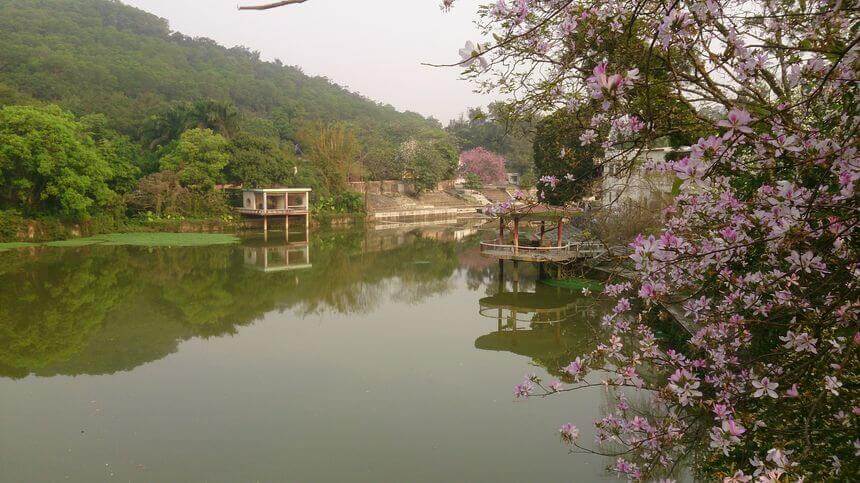 This is a pleasant park in the center of the city and is a good place for watching the locals. You can reach the highest point of the park by a long winding road. I totally recommend climbing it for the views of the Shenzhen skyline. There are picnic and kite-flying areas as well as a boating lake. I enjoyed watching a group of ballroom dancers unselfconsciously performing their moves accompanied by portable CD players. Others practiced complex tai chi moves.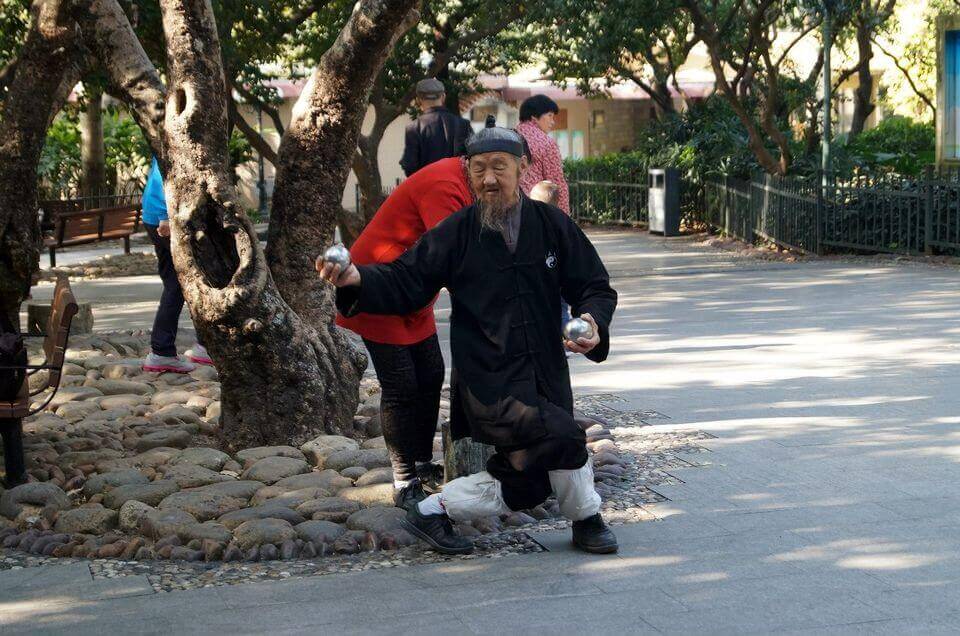 Kingkey 100
This skyscraper is currently the 14th tallest in the world. From floor 96 to 100 there are several restaurants and viewpoints. It is an excellent vantage point for viewing the vastness of the city and also parts of Hong Kong's New Territories.
Shopping in Shenzhen
Depending upon your point of view, Shenzhen is either a shopper's paradise or a nightmare. It is extremely busy and the sales assistants can be very persistent. Many day-trippers come at the Luo Ho shopping complex near the Hong Kong border for the large range of fabrics and materials on offer.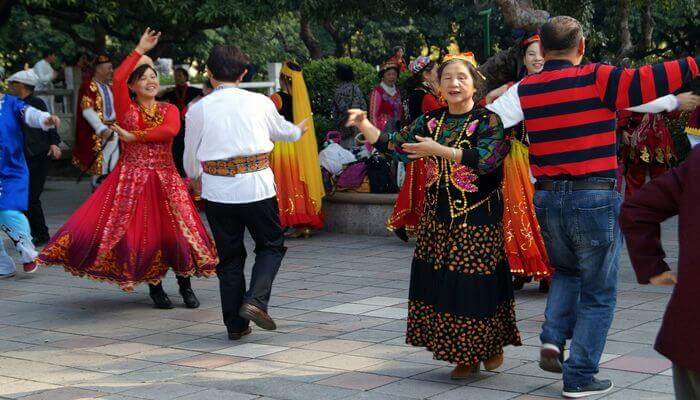 Many of the stores have tailoring services – for suits, dresses, curtains etc. They will offer to make the garment quickly and deliver it to your hotel – on either side of the border. Some of these are well made and have many satisfied customers while others are less so. It is wise to ask for recommendations before agreeing to buy. Other objects are extensively sold and there is clearly a market for fake designer goods – whether handbags, watches, sports shoes or even golf clubs.
At the shopping mall, there are booths where blind masseurs operate. There are also many hair and nail salons, beauty parlors and eating establishments. It is important to be very vigilant with your personal possessions as there are pickpockets who find tourists an easy target.
Food in Shenzhen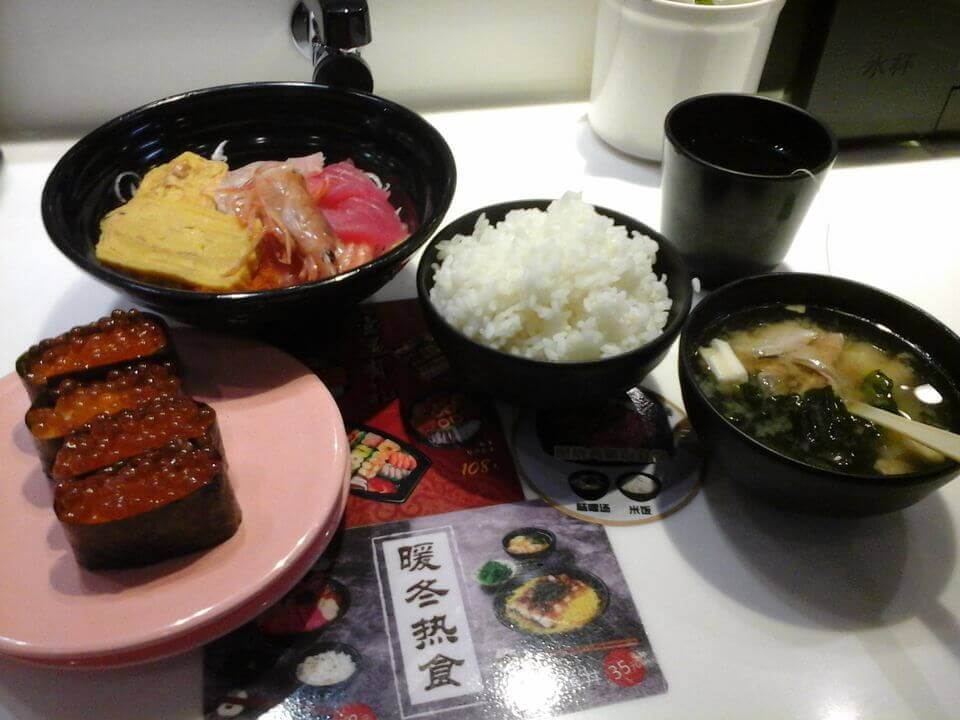 There are well-regarded restaurants of all Chinese cuisines to be found in Shenzhen, including Cantonese, Pekingese, Chu Chow and Sichuan. Recently more Western restaurants have opened including Italian, American, and Mexican. Many of the larger hotels have coffee shops where you can purchase Western food, and there are several branches of Starbucks.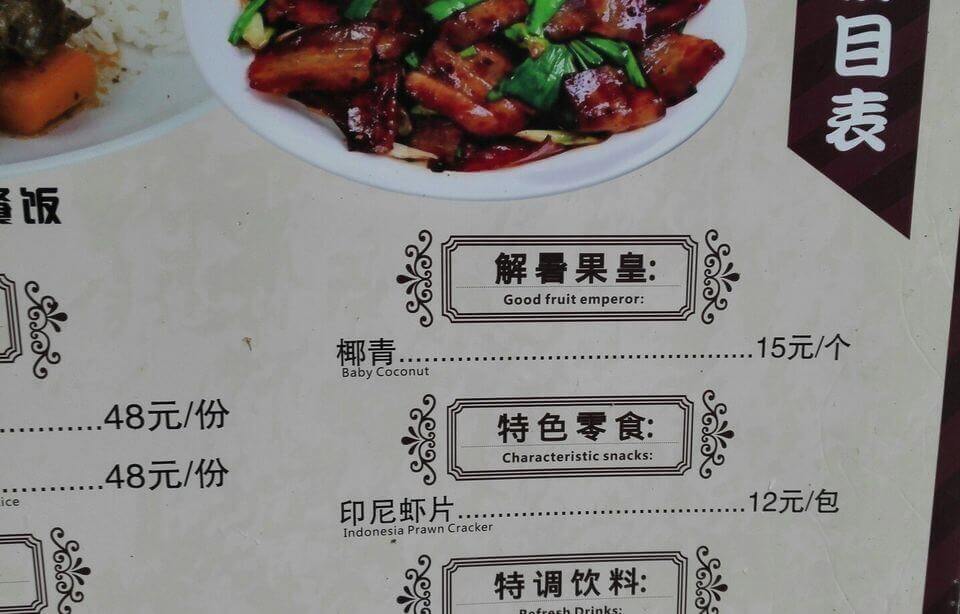 A few days in Shenzhen will give you a taste of China and offer an interesting contrast to your stay in Hong Kong.