National Parks in Spain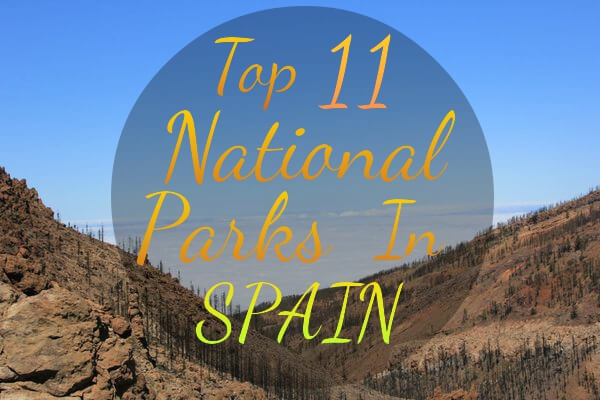 What is Spain about after all? Is it about flamenco, dry-cured Jamon or Spanish artists? It really doesn't matter since everyone can enjoy these activities. With growing percentage of the people visiting Spain, numerous national parks offer their pristine and untouched nature. The main purpose of national parks in Spain is to preserve the most valuable parts of Spanish nature. Especially the ones consisting of unique combination of different natural systems. Many Spanish national parks offer great opportunity for enjoying scenery similar to nearby regions such as Africa.
Around 5% of Spanish territory is protected by the government. I haven't been to all national parks in Spain since there are 15 of them. If you're planning to visit all of them, take a look here. Expect to find five of them on The Canary Islands and ten within the mainland and on the Balearic Islands. Traveling to national parks is a unique chance to get some fresh air and enjoy the beauty of nature. Various types of scenery, rare animals and picturesque views were the main reasons I decided to take a hike here and share with you some tips on how to make the most of your time.
Ordesa and Monte Perdido National Park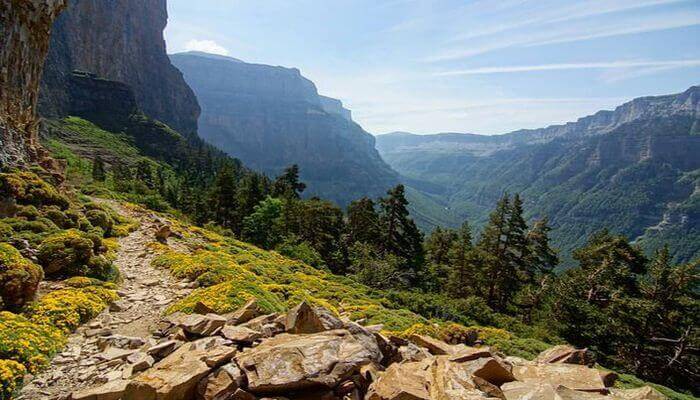 Ordesa and Monte Perdido national park is one of the oldest parks in Spain. Usually, you can hear stories that call this park the most picturesque in the country.In fact, there are two parks – Ordesa Park and Monte Perdido that make up the national park since 1977. Initially founded in northern Aragon in 1918, this park is a lovely place to enjoy the views of the Pyrenees with its famous mountain peaks. Among the highest are Las Tres Sorores, Refugio, and Monte Perdido.
In Ordesa and Monte Perdido national park you can expect to see foothills with dense beech and poplar forest. As you go up a mountain you will discover mixed forest, inhabited by a large number of animals. Ordesa and Monte Perdido park lies next to the Pyrenees National Park in France forming an extensive protected area with numerous hiking and equestrian trails. If you find yourself here be sure to visit the following sights: Anisclo and Ordesa canyons, Fon Blanca gorge, Marbore frozen lake and Cola de Caballo waterfall.
Picos de Europa National Park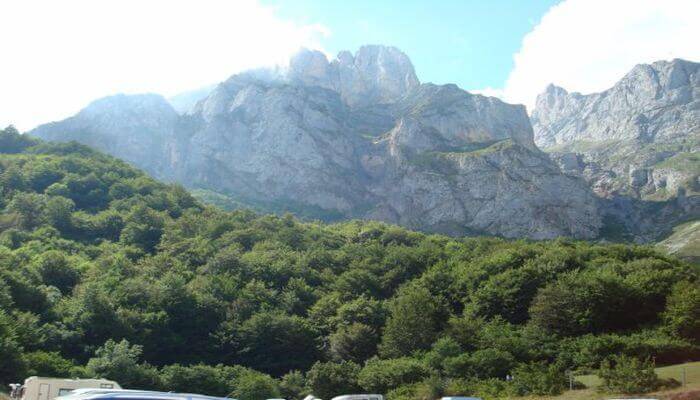 Picos de Europa National Park covers a vast area on the border between Leon, Cantabria, and Asturias. Even though these mountains are far from being the highest in Spain, they attract numerous mountaineers and hill walkers with nice trails. In the Picos de Europa you can find dozens of hiking trails. Some of them would require a few hours, while the others might be your best bet while planning a multi-day adventure.
There are plenty of places to picnic for families in Picos de Europa. September is the best time to visit Picos de Europa. Summer is also great, however, it is not uncommon to see the temperature soaring to 35°C here. September usually provides most comfortable weather conditions and the number of visitors decreases rapidly. There's no place like Picos de Europa to savor the colors of autumn.
One of the possible ways to start your trip is to take a hike through the Cares gorges. Many travelers come here to see narrow rock-cut passage that used to be the only way from Cain to Poncebos many years ago. You can start your trip from Poncebos in the morning to reach Cain by noon. A tiny village in Leon offers some cozy restaurants to have lunch. If you are planning to use the cable car to get from Fuente De to the top of the Picos Massif be ready to pay around 17 EUR for a 3 minute ride.
Delta de l'Ebre Nature Reserve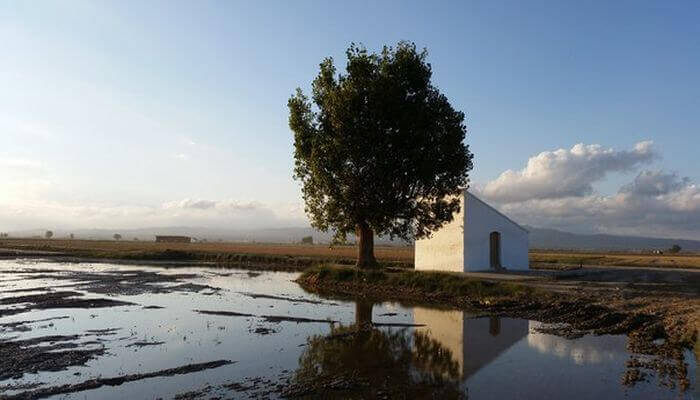 If you feel exhausted from bustling cities and your inner voice requires freedom of nature then a place like Delta de l'Ebre could be your best bet. The territory of around 200 square miles is located near popular Catalan coasts of Costa Dorada and Costa del Azahar. Ebro river delta and the lands nearby are concurrently a shelter and a transit point for more than three hundred bird species. Delta de l'Ebre is home to flamingos, herons and cormorants. Generally, it is the second largest river delta in the western Mediterranean with a completely picturesque scenery. Especially during springtime when all around is blooming.
With all these peculiar features Ebro river is the deepest river in Spain that makes it really important for agriculture. There was always a risk that human activities would damage the wildlife in the region. In order to prevent it, Catalan government founded a nature reserve in 1983. Nowadays, the nearest lands are getting involved during sowing seasons and the residents of Deltebre take care of local nature. If you travel from Barcelona it may take about two hours to get there.
Aiguamolls de L'Emporda Natural Park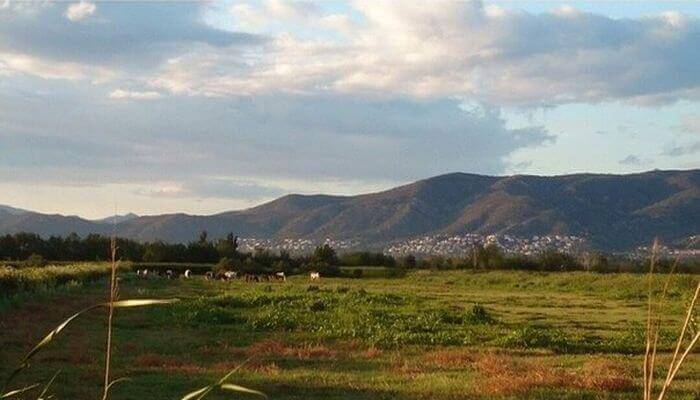 Halfway between L'Escala to Rosas, near the Gulf de Roses you can find one of the most accessible parks in Spain – Aiguamolls de L'Emporda. Park foundation was a result of a long campaign to stop the construction of residential area in the marshes and the lagoons stretched between the mouths of Muga and Fluvia rivers. These wetlands were once occupying almost the entire coast of the Gulf de Roses. They were drained in order to eliminate malaria sources and create sustainable agriculture. Both Delta de l'Ebre and Aiguamolls de L'Emporda are an important transit points for migrating birds.
In addition to beautiful scenery reminiscent of Brittany you can find the following sights here: Castellon de Ampurias, La Farinera eco museum, the Roses fortress, Sant Pere de Rodes monastery, Toy Museum of Catalonia in Figueres and the picturesque Iberian village of Ullastret.
Coto De Donana National Park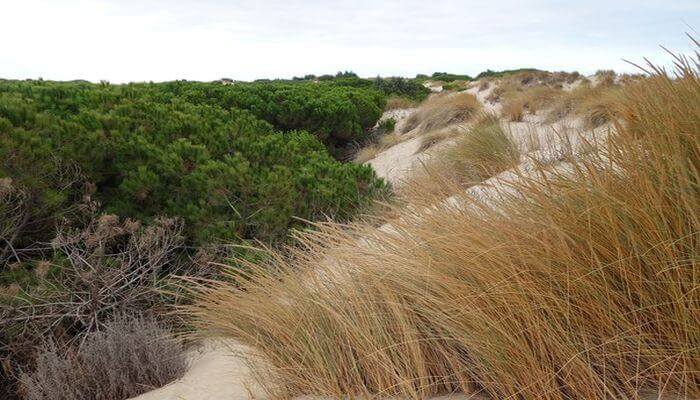 The national park is situated in Costa de la Luz province. The province is one of the most humid in Spain. Weather conditions here have provided formation of the vast flooded area near Sevilla. Since the territory of Coto De Donana is a large marsh it became an important place for bird breeding and migrating. National park has three different zones with various terrain. Just behind the beaches next to seashore you will find dunes quite similar to African ones. A bit further the scenery changes markedly, turning into large wooded areas, mainly consisting of shrubs. The inland part is more about the marshes. With more than 350 square miles of dunes, pine forests, marshes and freshwater lagoons of Guadalquivir delta considered the largest roadless area in Western Europe.
There are several options how to visit Coto De Donana national park. The basic option is to attend an independent hike. Numerous hiking trails would provide you with an opportunity to see wildlife as it is. Footpaths, often with bird hides, leading from the following visitor centres: El Acebuche, La Rocina and El Palacio del Acebron. You can also walk alongside the park boundary on the Playa de Castilla, near Matalascanas. An advanced option is to purchase an organized tour at a local agency, in that case prices start from 30 USD for four hour tour. The third, most convenient option in my opinion is to get on board a cruise boat. This option would allow you to discover marshlands of Donana National Park from a different, privileged perspective. Cruise prices start from 18 USD.
You can find the nearest accommodation options in Sanlucar De Barrameda, El Rocio village, and Huelva town. Get your own binoculars in order to skip paying and save money.
Aiguestortes and Estany de Sant Maurici National Park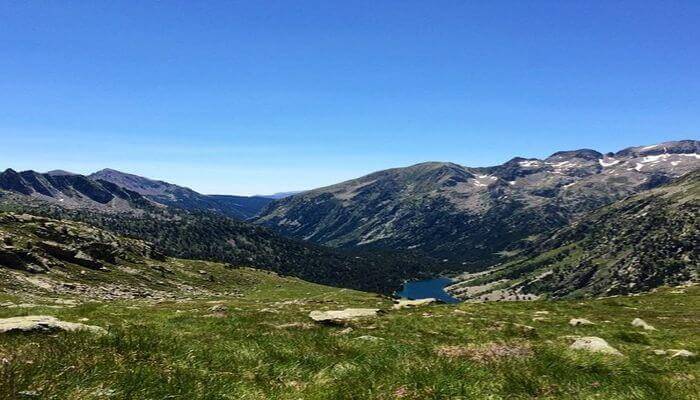 This national park is situated in the Catalan Pyrenees at the foot of Aneto peak. Aiguestortes and Estany de Sant Maurici is the only national park in Catalonia that covers a vast region of around 90 square miles. With the snow-capped peak of Besiberri Sud, 400 glacial lakes and countless waterfalls this is an amazing park for hiking. Outside the park, there are cirque formations and green valleys with thousands of plant and animal species. In the park, you will find dense coniferous forests and alpine meadows of outstanding beauty.
The history of this park is quite unusual. Once opened in 1955 and greatly expanded between 1986 and 1996 it is still not recognized by the international community because of hydroelectric plants located in this area. This fact did not prevent UNESCO from including numerous examples of Romanesque architecture of Val de Boi in the World Heritage List. The best time to visit Aiguestortes and Estany de Sant Maurici National Park is period from late May to late October as the rest of the year access is hindered by poor weather conditions.
Garrotxa Volcanic Zone Natural Park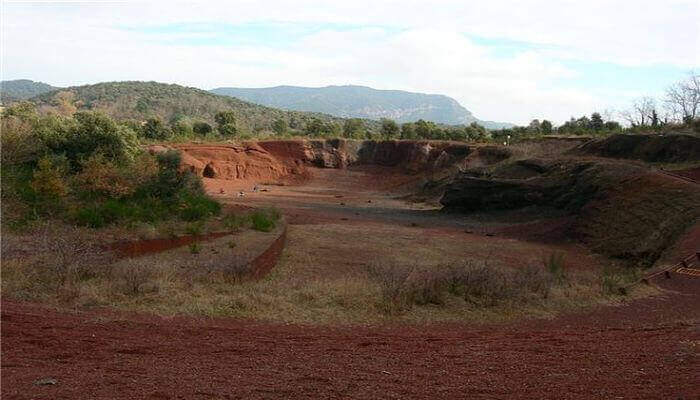 PNZVG is one of the most unusual natural parks in Spain. Having a territory of around 100 square miles Garrotxa Natural Park was the project dedicated to providing environmental preservation. You can discover about 26 smaller reserves like La Fageda d'en Jorda, Croscat or Montsakopa in the upper reaches of the Fluvia river. Scenic villages are still a part of this scenery as well. The most surprising fact about Garrotxa Natural Park was to know that about ninety-eight percent of the natural park territory is private property.
Despite the fact that there are 70 volcanoes in park, only 40 of them are active. You definitely should not afraid of classic volcanic eruption here as major part of local volcanoes are mud volcanoes, besides, last eruption in the region was almost twelve thousand years ago. Except volcanoes solidified lava rolls, hot springs and more than fifty picturesque gorges are attracting travelers.
There are 28 walking routes in Garrotxa Volcanic Zone Natural Park that pass through the most beautiful places. The majority is signposted except for the longest ones. However, if you want to take a hike here trails can be easily done with the help of the guide map of the Natural Park. While visiting the Garrotxa Natural Park by car you can park your car at one of several parking lots.
Cabo de Gata Natural Park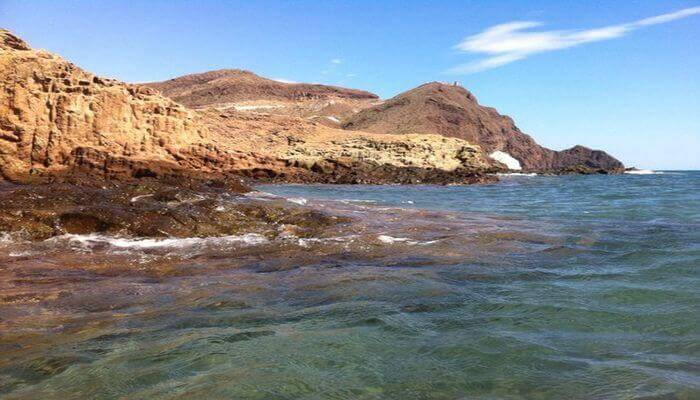 Almeria is perhaps one of the most underrated and distant provinces in Spain. These dry, but picturesque places with lots of coastal cliffs, dunes, salty lagoons and lakes became home to birds during their nesting season. So it is not surprising that Cabo de Gata is on the list as a special protection area (SPA), Specially Protected Area of Mediterranean Importance (SPAMI). The reserve also includes a sea strip with a total lengh of 75 square miles. Not only birds and picturesque views are the reasons to come here. If you find yourself here visit these picturesque beaches: Algarrobo Beach, El Corral, Playa de los Muertos, Playa de los Genoveses.
Some other things to do in Cabo de Gata:
Visit San Miguel of Cabo de Gata village
Enjoy the views near Cabo de Gata lighthouse
Discover San Jose town, ideal for family holiday
Follow the tracks of Indiana Jones and The Last Crusade in Rodalquilar village
Explore history in Los Escullos village by observing watchtower of the eighteenth century
There are several ways to get to Cabo de Gata. Use bus from Madrid, Granada, Malaga. Use aircraft from major European cities like London, Dusseldorf, Birmingham. Or use a train from Granada, Sevilla, Madrid or Barcelona.
Sierra Nevada National Park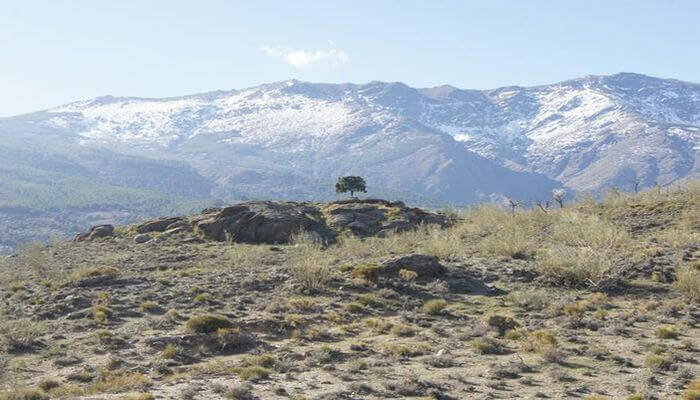 The Sierra Nevada is the southernmost ski resort in Europe with excellent tourism infrastructure allowing to held international ski competitions. The skiing season in the Sierra Nevada starts in November and lasts until April due to climatic conditions. The Sierra Nevada is the center of Spanish snowboarding. It has a wide array of services ranging from night skiing to "kids under supervision" service.
Those who got tired from activities in the national park may like to visit Granada. The most popular attractions are the Alhambra Palace and Generalife Gardens. Next to national park located Pradollano village with numerous hotels, apartments, sports rental and ski schools. If you are planning a trip to the Sierra Nevada during high season (late January – mid-March) book accommodation in advance.
For travelers visiting the Sierra Nevada, various types of entertainment are available, such as skiing, hiking, climbing, paragliding, birds and animal observation and horse riding. This national park is situated about 50 miles from Costa del Sol and 20 miles from the center of Moorish architecture in Granada. To get to the Sierra Nevada would help almost any transport in the region. The nearest airports, railway and bus stations are in Granada, Malaga, Sevilla, and Almeria.
If you decide to travel by bus, total time from Madrid would be about four hours. In addition to that, bus routes link the Sierra Nevada to all major cities of Andalusia. You can ride to Malaga, Cordoba, Sevilla or Granada for around 11 USD one way, by using these shuttle buses. A taxi ride from Granada to the Sierra Nevada would set you back 54 USD. The average car renting cost here is 32 USD per day.
Teide National Park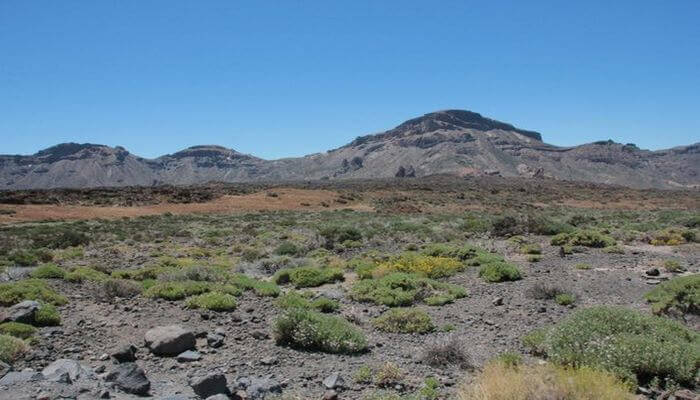 One of the most popular sights of Tenerife is a Teide national park with its active volcano. Having a height of more than 3500 meters it became something of a must visit place to bulk of travelers. Avoid crowds during high season from April to June. Take an advantage of climbing up the volcano to have a picturesque views of the Teide national park and the entire Tenerife scenery. The region around volcano has numerous fragments of volcanic lava which have quite strange shapes sometimes.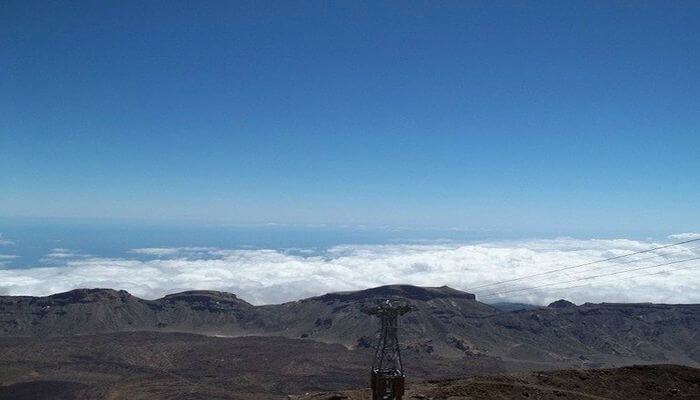 There are several ways to climb the volcano. If you travel by car it is possible to reach the lower station at 2,356 meters above sea level and leave a car on free parking lot. The further actions fully depend on your needs. You can reach the trails with most spectacular vistas on Mount Teide on foot or by taking a paid ride in a cable car. The most popular trail is the one leading to the volcanic peak, but there are limits on how many people can visit that area of Teide. The cable car operates all year round. However, in winter it might be closed for security reasons. In case you climb the volcano on your own you have to get a prior permission at the office. The pass is issued for free, but you have to show your passport.
The best time to visit the Teide national park is the period from April to June. During this time everything is blooming and delights visitors with bright colors. Cable car round trip ticket would set you back 29 USD for adults or 14 USD for children. The cable car runs every day from 9.00 a.m. to 4.00 p.m.
Quite popular activity there are watching sunsets and gazing at stars. You can stay in a guest house near the upper station for 26 USD per person. This will allow you to get decent conditions for sleeping and save your time from obtaining permission to climb the crater.
Timanfaya National Park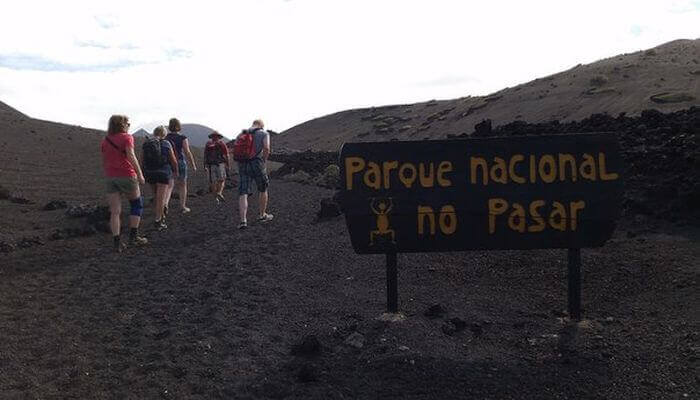 The Timanfaya national park situated in the southwest part of Lanzarote and is of a volcanic origin. The latest volcanic eruptions have been recorded on Lanzarote in the middle of the eighteenth century. The eruption which lasted nearly six years, virtually buried half of the island under lava and ashes. Around thirty volcanic craters formed along the rift that stretches from north to south of Lanzarote island.
The most famous volcanoes in Timanfaya are Montanas del Fuego and Montana Rajada. The access to the Timanfaya national park is limited for visitors. This was a result of government efforts to preserve the fragile ecosystem of the island. For observation purposes, you can navigate through the park by using special paths or pay extra money to ride a camel. In addition, use your right to attend half an hour tour around the island by bus. During a tour through Timanfaya I admired the craters on both sides of the road. Make sure to visit emerald salt lake at the crater's bottom and enjoy the picturesque views of lava desert.
The entrance fee is 10 USD for adults or 5 USD for children. This price includes bus tour. Note that you can't stroll around the park on your own. The Timanfaya national park is open daily from 9.00 a.m. to 5.45 p.m. You can't reach this park by public transport. The only two options are renting a car or book a tour at your hotel. In case you pick "rent-a-car" option use the LZ-67 highway connecting the cities of Tinajo and Yaiza. Don't miss the turn-off sign in the form of a small devil.