My Short Weekend at Rugen Beaches
Germany borders on two seas – Nordsee (The North Sea), which is a part of the Atlantic, and Ostsee that is commonly known as Baltic sea. Therefore, there are plenty of lovely resorts that Germans like to visit quite at any time of the year. Period of time from the end of WW2 until German reunification the Baltic Sea coast was the only option for East Germans to enjoy sea vibes. The island of Rugen is one of the most popular spots in Mecklenburg-Vorpommern that attract beach lovers as well as history buffs. I spent my short weekend at Rugen beaches to relax from the hustle-bustle of big city life.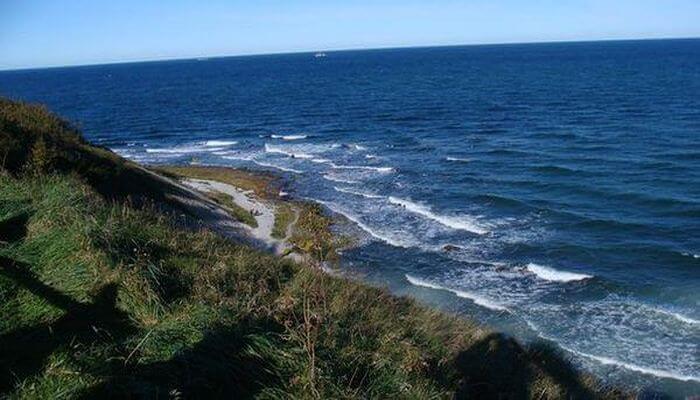 How to Reach Rügen
To get there from Berlin you can pick bus or train. Ticket prices start from around 20 EUR from the capital city. The highway passes through the lands of Brandenburg and Mecklenburg-Vorpommern. So if you turn off the highway you may find beautiful tiny towns that would help you feel the spirit of Eastern Germany's provincial life. It happened one day I felt tired from my everyday affairs in Dresden so I decided to visit abandoned beaches of Rugen. I boarded the bus that brought me there after seven hours of riding.
Rügen is the Germany's largest island. It is hard to say which shape does it resemble having a highly indented coastline along with numerous bays, smaller islands, and headlands, which are good for summer swimming. One part of the Rügen was kept top-secret in the GDR (Deutsche Demokratische Republik). And, that was Prora beach that is four miles long. It was that very place I intended to visit to find out why it was classified so strictly.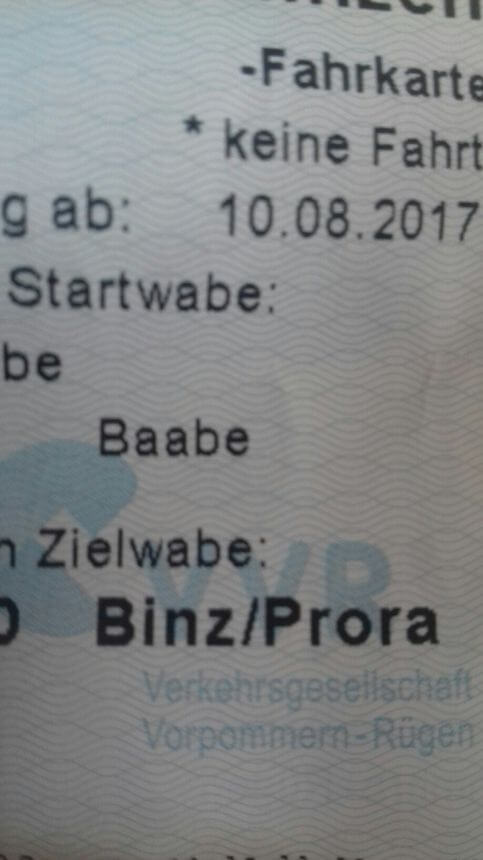 "Koloss von Prora" or the Colossus of Prora is a huge abandoned recreation resort was built in the late 1930s. Initially, it was constructed for members of the Nazi party, whilst the construction was arranged by "Strength Through Joy" organization. I have to say that it was a large-scale project as it was planned to accommodate up to twenty thousands of holidaymakers at a time. It was awarded at the World Exhibition in Paris in 1937 since construction was carried out by using innovative technologies.
The entire resort consists of eight six-story blocks stretched along the coastline for three miles. A large concert hall that should have to accommodate all visitors was planned at its very heart. These efforts were in vain, however, because of budget overrun coupled with war problems. Sometime after the war these blocks were used as military barracks, whilst the entire region became a DDR military base. Nowadays, some blocks are in quite a poor condition while the others are being actively reconstructed. Moreover, a youth hostel opened nearby.
Accommodation in Rügen
I stayed at that hostel. Prices start from 30 EUR for a middle-class dorm room. In addition to this hostel, there are several private hotels along the coastline, but almost all of them were closed due to offseason. Because most of them are really close to the sea, staying here might be a nice option for families as mansions also provide a spectacular view of the dunes and the sea. These hotels usually have a seafood restaurant on the ground floor. So it is an opportunity to try out local fish dishes. On the first day, I had a lunch in one of the restaurants in Sellin. The main-courses here are totally of fish and chips. An average bill for two is 32 EUR alcohol included.
The main feature of the local seashore is the absence of shallow water, unlike the Gulf of Finland. This usually allows you to avoid people while strolling along the beach. Find a secluded cove, swim and sunbathe in solitude.
There is one more thing about beaches. If you ever pass a sign saying FKK (Free Body Culture) be ready to see a lot of people (or just a few) with a bit different appearance. Well, I mean you have just entered one of Germany's numerous nudist beaches. During the communist regime in Eastern Germany naturalism became really popular and it is still popular. On my previous trip to Rugen, I went to the beach early in the morning when no one was there and fell asleep. Naturally, there was no FKK warning sign so to my great surprise, I woke up among naked people of all ages. I was the only one who slept in the very center of the crowd fully clothed. That was a bit confusing situation!
Getting Around Rügen Island
If you want to take a ride around the region near Prora you can easily do it by taking a ride in an old-fashioned train called "the Rushing Roland" (Rasender Roland). Spectacular scenery slowly passing by can be seen not only from the windows but from the open deck behind. Ticket price varies from 2 to 11 EUR depending on your destination point. Binz is the nearest station to the hostel where I have stayed. Roland's route passes by Granitz hunting castle (Jagdschloss Granitz). The castle's history is quite remarkable because of the observation deck on the top of the tower. During DDR times this observation deck was used to control people and preventing them from crossing the Denmark sea border. In spite of this, such attempts were not uncommon. Several lucky guys were able to cover the distance of 30 miles to reach Denmark.
But surely such stories are quite a common tourist attraction. In summertime occasional open airs are arranged by nightclubs from Berlin. The area all around Prora resort is a right place for such events during the summertime. As dancing between abandoned blocks and the nearby sea is something worth attending I believe. However, if you are young and would like to attend a party here, there is nothing to do here during the offseason.
To my greatest disappointment, I visited Rugen during the off season so there wasn't any party around. On the other hand, weather conditions were nice while the absence of people around inspired me to spend all my weekend outdoor. The two-lane local roads with tall linden trees growing on both sides usually reminiscent of France country roads. The peaceful pictures of sun breaking through the branches of trees, village houses and grazing cows beside totally made my day. Rugen appears to be a perfect place for relaxing holiday or weekend, at the same time it is small enough to be explored within two days.