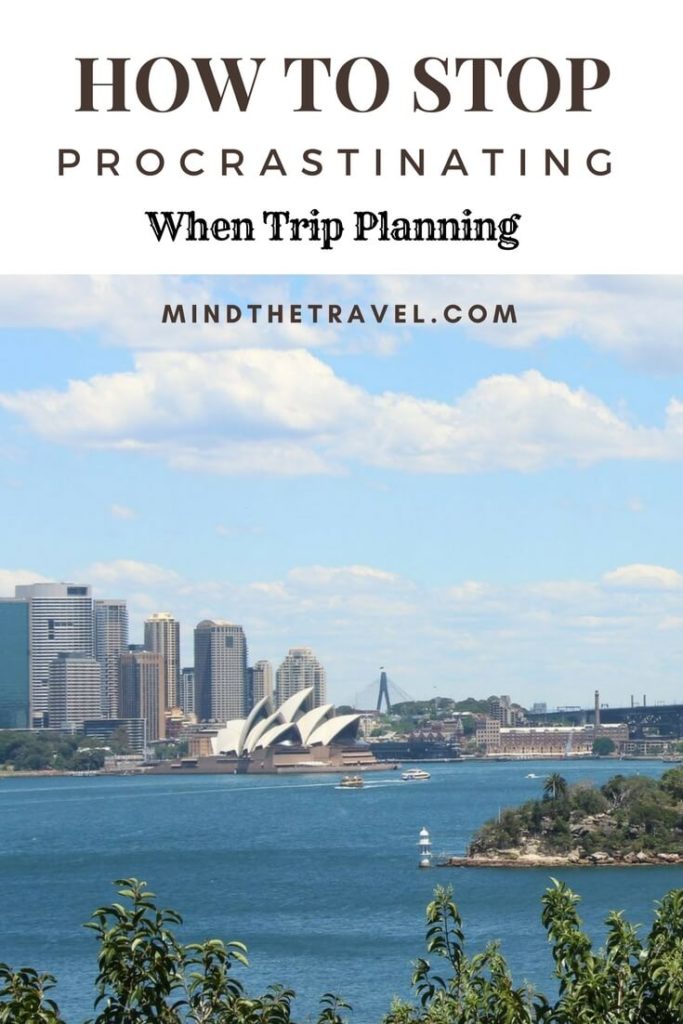 Last Updated: April 24, 2018
Is there a place on Earth that you would like to visit? Surely there is. Did you ever imagine to see these places with your own eyes while watching travel movies or reading travel blogs? Have you ever considered the possibility of making your dreams a reality? Don't let your dreams about traveling stay dreams. I have put together this post because I know how challenging preparing for a trip can be. So let's get started. How To Stop Procrastinating when trip planning and achieve your travel goals.
I was traveling around the world for the last eight years and radically changed the way I think, look at things and my lifestyle. Within these years I have been working hard to transform myself into a man who is constantly learning something new, some new things that would allow me to work on the road. I met a lot of different people. Some of them were friendly and eager to help. Some were just ordinary people struggling to make ends meet. I often asked them one simple question:"Do you think travel can change your life for the better"? And you know what? They often say "Yes". Most people in poor countries believe that traveling can change their life. But at the same time, they have tons of reasons why they still don't do it.
How To Stop Procrastinating When Trip Planning
 
The Common Reasons Why People Don't Travel:
1. I haven't got enough money;
2. I don't have time for travel;
3. I have too much work to do;
4. It's too complicated for me;
5. My (wife/parents/GF/husband) doesn't want me to go.
I would recommend that you write down your own list of excuses. And consider it as a fiction. When you come up with these excuses and treat them as if they are real, you are using the power of imagination against yourself.
1. Money
Do you avoid traveling because you can't save enough money? I couldn't agree more. Money is the key component of any successful trip. But let me tell you the truth. I still hear that so many people consider traveling a once-in-a-lifetime trip or a thing you win on a game show. That is sad. In fact, things are a bit different. I have traveled to over 30 countries in Europe and Asia and they are all beautiful. I've learned so many new things that now I feel completely reborn.
I'm now totally different than I was 8 years ago. Having said that, I once set my priorities that allowed me to save enough money to travel. When I was about to set off on my first solo trip abroad I thought I would need a lot of money. But it turned out that I don't need much money to live a comfortable lifestyle. Yes, it took me some time to get used to a backpacking lifestyle but it totally worth it. Traveling on a tight budget is a powerful motivator that I really love.
2. Time
There just never seems to be enough of time. Especially when you work from 9 to 5. I'm lucky enough not to be at work Monday through Friday, but I still remember what it was like to work in an office. And of course, I remember that working 40 (and sometimes 45) hours per week with only two days off gives only a slim chance of traveling the world. But fear not, it doesn't sound like a death sentence.
With your days of paid leave, public holidays and every weekend, you get around 105 days (or even more in the EU) to travel. And that is a lot of time. Yes, you won't be able to have a continuous trip, but who says you can't see much of London in 3 days.
While continuous travel may seem like a luxury, you don't actually need it to see the world. You also don't have to quit your job to explore the places around your area. There are a plethora of ways to reach your destination fast without breaking the bank. It may involve prioritizing and focusing on main sights, but this approach well worth the effort when it comes to spending time beyond that typical "two-week vacation."
3. Work
It's been 8 years since I quit my job, hopped on a plane, and left for Cyprus. Was it worth it? It totally was in my case. While there are tons of reasons to quit a job, travel around the world and have incredible adventures, doing that without achieving financial security is a risky venture.
I've seen too many folks who struggled financially when they blow their budget after a one-year trip. There's often not so much left to do, but to come back out of money. Back to a living with their parents, willing to find any job possible to make ends meet. That is why I caution you from quitting your job on a whim.
Instead, think of what you really want. Do you want to turn travel into a full-time job? Or you just want to get a glimpse of that lifestyle. Whatever your choice is, you should have a contingency plan and a chunk of savings to back you up in case something goes wrong.
4. Kids
While I'm a solo traveler (usually), so many times I've encountered people who say that kids are preventing them from traveling. After spending two weeks with a family of three, traveling across Europe, I can say that avoiding traveling with kids is just yet another excuse. According to my friend Marcelo, traveling with kids can be overwhelming but it is not an excuse to leave them at home. Traveling is the best way to develop great interpersonal skills in kids, increase creativity and advanced problem-solving.

How to Boost Your Self-Confidence and Stop Procrastinating
This may feel like a vicious circle, but it is not. If you're feeling uncomfortable or scary when thinking about traveling then you should know that discomfort is absolutely crucial for personal growth. Building your self-confidence is inextricably linked to stepping out of your comfort zone. The uncertainty of travel is very rewarding.
Traveling is always about learning something new and the quick ways to gain that knowledge. Having moved around to so many locations throughout my life, there have been way too many moments when I had to adapt myself quickly to changes in my circumstances. Going to another country with a one-way ticket and no set plans will obviously result in facing the moments of uncertainty more often (i.e. boost your self-confidence) than the meticulous planning and extra researching to make you feel comfortable enough to participate.
But don't get me wrong, traveling shouldn't make you feel depressed or lead to loneliness. The entire process is about becoming a better person while having fun. Never forget that people around you (whether it is hostel or bar) can help you with boosting self-confidence and overcoming procrastination. The further you go, the easier it gets.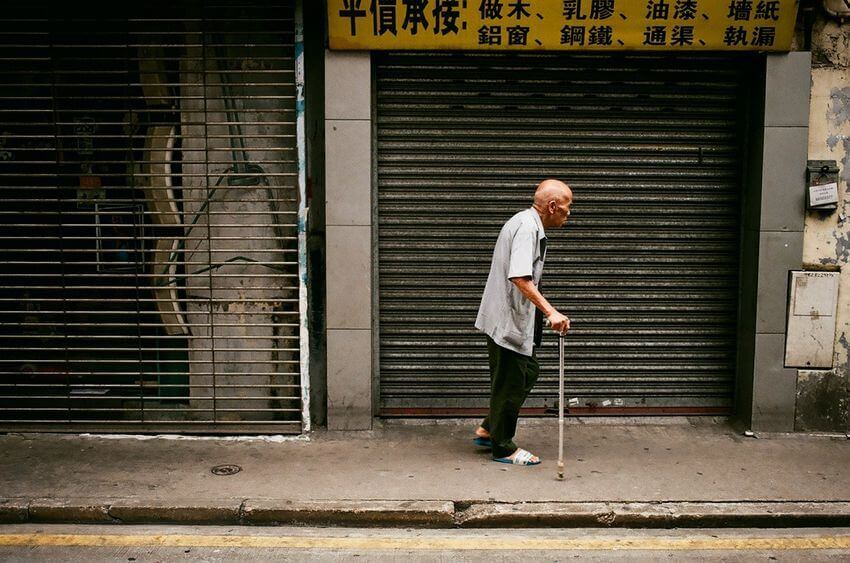 Know What To Expect
It is absolutely crucial to know what to expect when you set off on a trip. The uncertainty of travel is great to a certain degree, but you should exactly know where your hotel (hostel!) is located, how you will get there, how much money should you bring, not to mention how to stay safe.
When I started my first solo trip, little did I know what to expect as I had never done anything like this before. I did a quick research, squeezed my stuff into a backpack, picked a budget hotel and that was it. Travel hacking wasn't my strong suit. I also knew that is gonna be some challenging experience but I didn't know if I was going to like it.
Choosing to travel was one of the best decisions I've ever made, but I was never expecting traveling the world to solve my problems. I'm saying this because I know how tempting escaping your problems could be, and that is another side of the coin. I faced this situation in my life twice and both times I skipped traveling abroad because I knew that struggling internally would only intensify my issues. Instead, you may want to take a break and distance from a problem (i.e. travel locally) so you can quickly return. All this being said, you can consider travel not just as a tool but a cure for a bad break-up.
Create a List and Pack Less
In fact, creating a to-do list is the first thing I do when I need to stop procrastinating. This step is pretty easy at first glance, but it is also incredibly important. It usually takes some time to create such list and figure out what you want to do in the country you're traveling to. Right now I'm writing a travel budget that will hopefully allow me to tick most items off my Indian list allotting me €800 a month.
I know that packing for a trip can be a challenging task. As someone who traveled to over 20 countries, I long ago adopted the idea that packing less is the key. When I go abroad, I fall back on clothes that I am comfortable in and this means clothes that I have worn countless times. Embracing a minimalist lifestyle has its own advantages. It is not only about getting rid of bulky suitcases, it is also about meeting the guidelines of the airlines or cruise companies.
To be honest, my luggage never exceeded 20kg/44lb, a standard full-service carrier requirement. That is because it is quite difficult to squeeze so many things into a backpack. I'm always looking for ways to pack less and that is a great tool for conquering packing procrastination. It is essential for me to travel with carry-on luggage so anything I can do to reduce the amount and weight of what's in my backpack is worthwhile. This means that instead of packing something, I may simply buy it upon arrival.