How to Find Cheap Airfare
Any overseas trip starts with finding cheap flights. Even the price for trip performed through a travel agency depends on ticket cost. While planning an independent journey, ticket price is crucial. The cheaper it appears, the more money you save for yourself.
There are several ways of finding cheap airfares as the whole thing depends on destination and distance. The region, airport availability and flight frequency are also very important. When searching for resort vacation, seasonality should be taken into account in the first place as it significantly affects the flight frequency and final cost of travel.
3 WAYS TO GET CHEAP AIRFARE
Tickets Sale.The vast majority of airlines provide promotional fares or offer discounts to regular customers and mailing list subscribers. To stay up to date of sales subscribe to their newsletter, where you can find quite attractive offers. But even exceptional offers should be compared with prices of other airlines. It is possible to find even cheaper options.
Airfare Search Engines. Airlines usually have access to the global reservation systems, so it becomes easy to find the best price online. The smart trick here is to find several offers from various airlines and choose the best one. Furthermore, connecting flights are usually cheaper than direct flights on the same route. Since unsold tickets are the worthiest option for airlines, sometimes tickets are being sold at cost value for those who purchase two or more.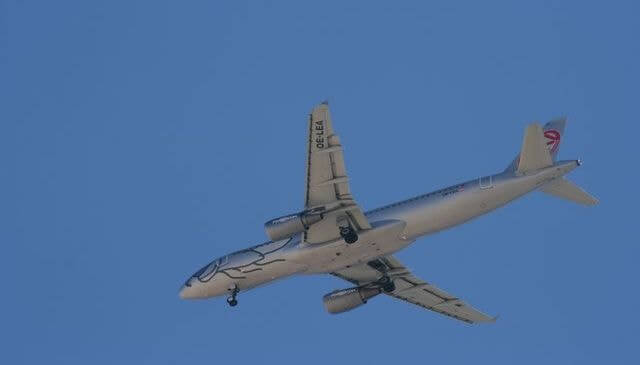 Low-cost Airlines. Low-cost airlines offer cheap flights, but at the same time provide minimum service. You may find a fantastic price for low-cost tickets for 25-70 USD. From the other hand, low-cost airlines only fly short distances through densely populated regions such as Europe or South East Asia.
When searching for tickets it worth paying attention to these three options and choose the most suitable, as in some cases prices for regular flight may be lower than for the low-cost one.
10 TIPS FOR THE LONG DISTANCE TRAVELERS
When searching for tickets or using airfare search engines turn your browser into an anonymous mode. This would allow you to prevent them from increasing prices when using their website multiple times.
Join a mailing list. It is possible to get a discounted flight while just staying in it
Use search engines to compare flight deals
Look for the round trip tickets, it helps you save on your way back home. You may consider an open-jaw ticket. The open-jaw ticket is a flexible and relatively inexpensive way of flying. As such tickets are usually less expensive than purchasing two one-way flights between your destination points
Mind that connecting flights usually cheaper than a direct flight.
Be flexible with your travel dates. Departures on Sunday evening and Monday are usually cheaper than on Friday and Saturday, and weekday tickets are usually also cheaper
Proceed with purchasing on Tuesday, after the 3 p.m. You may stumble across some discounts at this time
If you travel in group purchase your tickets all together. It is possible to get a discount that way
Take an advantage of Student Discounts such as ISIC and loyalty programs. There are always discounts for children and retirees
Get your long-haul air tickets in advance. The best time for booking the flight is around three months before departure in case you are planning your trip during peak season
Besides lower prices, connecting flights provide extra opportunities for travellers. If your layover is long enough use it to explore new cities or relax on a local beach.
For details about visa requirements or stopover availability, consult your Embassy and airline website.
Some countries have introduced special visa requirements for transit passengers. For example, if non-American and non-EU citizens arriving in England by air, they will require visas of their destination country such as Australia, New Zealand, US or Canada. If you are taking a connecting flight at one of the airports in England you are free to spend next 24 hours for visiting museums or sightseeing (if you have the time of course). China regulations for transit passengers allow 72-hour visa-free stay. You may stay in Hong Kong for two weeks without a visa.
Airline Rewards Programs
When buying a ticket, passengers can be offered to sign up for the reward program. For those who frequently use the services of the airline alliance, there are opportunity to earn extra miles, that would result in free flight. Check the website of the alliance to see details and make sure to get transparent conditions.
WAYS TO EARN FREQUENT FLYER MILES FASTER
Shop At Partners Stores. Earn your miles by paying with your credit card at Target, Amazon or Apple. Some of them provide you with 2-4 miles per dollar spent, some would provide with up to 10 miles per dollar
Watch For Special Offers Sign up for newsletters as they often have featured offers not displayed on the airline's website
Fly a Lot Some airlines offer extra miles for people who are their frequent flyer. To get them just monitor their website, be up to date and catch your doubled or tripled flight
Use Your Card One of the best ways to get extra miles is to use your card everywhere you can use it
Cheap Flights In Europe
Cheap flights to Europe can quickly and easily be found due to their high frequency. While there are no direct flights you may connect through a hub airport. For example, Munich, Milan, Venice, Barcelona, Cologne, London, and others. The determining factor is always about ticket price or how to connect flights.
Mind that airlines are based in transport centers called hubs. Due to this fact, their route map looks like a spider. This manner is used by Spanish Vueling (with a hub in Barcelona), Latvian Air Baltic (Hub Riga), Arab Fly Dubai (hub in Dubai). Consequently, the direct flight could only be performed from the Hub and back.
Airlines like Ryanair, WizzAir, EasyJet and partly AirAsia do not refer to a certain city, that helps them to reach any point within entire region and provide passengers with a cheaper and faster way of travel.
When planning your route in Europe mind the distance between cities, so it may be convenient to consider high-speed trains, which would save money and time when planning in advance. This is a smart way to travel in Europe without severe luggage restrictions. In some trains, you can carry bikes and other sports equipment while on a plane you have to pay extra money.
Why Are Low-cost Airlines So Cheap
Low-cost airlines respond to consumer request to move cheaply and quickly, no matter the trip conditions. To keep cheap airfare they have several tricks. For example, low-cost provide little ads, relying on passenger reviews. Airport expenses are reduced significantly, so low-cost usually prefer regional airports. Sometimes they use secondary terminals of central airports.
To reduce the cost of repairing and maintenance, newest aircraft are purchased directly from the factory, but after a few years, are resold to a regular airline. Low-cost airlines have no need to rent hangars for aircraft as they fly non-stop 24 hours a day.
Low-cost are mostly welcomed where the distance between cities is relatively small and there is constant passenger traffic. Europe, North America, South East Asia and Australia are the best regions for low-cost. There are no low-cost of European price segment in South America. China's only one low-cost is Hong Kong Express.
While using low-cost airline you have to pay for any additional service, whether it's luggage, food, extra space for legs, priority seat. So in the end flying with a budget airline is not always cheap. Plane tickets are sold generally online and are not subject to return. But despite all of the limitations, low-cost airlines are highly demanded.
8 WAYS TO SAVE MONEY WHEN FLYING LOW-COST AIRLINES
Purchase tickets online directly from the airline. When you purchase your low-cost tickets via intermediaries the final price is always higher
Visit website anonymously (airlines usually tracking their visitors in order to raise prices)
Look for profitable conditions during sales
Don't purchase any additional services
Try to avoid flying with luggage. The best option is hand luggage or backpack that can be carried free of charge, under the terms of use. If you still want your luggage on board make sure to register it in advance on-line – this is a way to save greatly
Do all the preparing at home, start with printing your boarding pass
Get some snack on board if possible. Otherwise, you may face really high prices for food
Book your transfer from airport in advance
The general idea is to pay less during the whole flight. Just mind that independent traveller should always know what he/she is paying for, always read all transportation rules and conditions.
Air Charters
A charter flight is an opportunity to save during your trip. Charters may be suitable for the long transcontinental trip. And besides it always guarantee you a direct flight. You may not find a great service on board, but not as much limited as low-cost airlines have.