How to Enjoy Solo Travel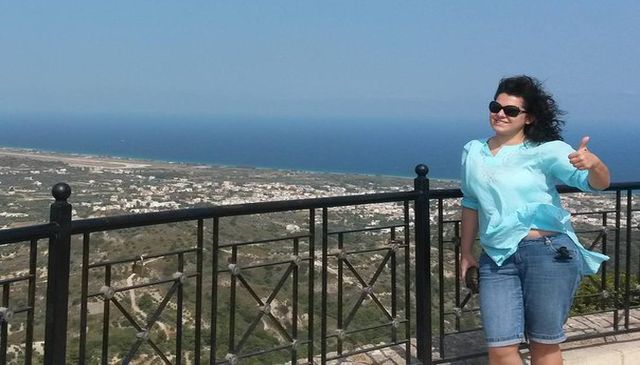 Katie McPherson, a consultant with Strategy group at PwC and a traveler that bitten by a travel bug shared her views and experience on how to enjoy solo travel. According to Katie traveling alone might be even more exciting than group travel.
Katie has never traveled solo until she was 23. But starting from this date she is wandering around the world alone and prefer traveling solo when on business trips or for pleasure. It's just too many unexplored places out there to wait for a suitable companion, she says.
Sure, there are disadvantages of solo travel such as an orange allergy attack or a robbery attempt by a taxi driver. But in fact, these aren't frequent problems. However, to avoid such situations, it's enough to stay vigilant and be ready to follow some important tips for solo travelers.
ALTERNATE BEING ALONE WITH MEETING PEOPLE
If your psychological type is ambivert like mine (a personality trait, including qualities of both introversion and extroversion), you probably noticed that 2-3 days of being alone is quite enough to feel relieved. But in case your trip lasts too long you may feel uncomfortable. So while on short trips it might be a good idea to start exploring from less known (and less crowded) places. Meanwhile, overcrowded sights are worth being postponed for a later time.
KEEP YOUR DATA AT HAND
If you don't feel like compiling your route, obtaining a smartphone with offline maps is the best option. Another solution is to get a SIM card of local carrier to provide yourself with mobile Internet. Online access would allow you to find restaurants and cafes, according to your preference. Forget the problem of getting lost in a foreign city, with a smartphone at hand taxi service is always at your disposal. Control the driver by checking your current location to avoid being cheated and "taken for a ride".
PREFER COMFORTABLE PLACES FOR REASONABLE PRICE
Usually, solo travelers prefer hostels as an opportunity to save and meet new people from all around the world. Along with this, a hostel is a place where female travelers can hardly feel safe. I, generally, try to avoid hostels that are located on the outskirts due to dubious guest types staying there and possible poor accommodation conditions. But when you stay at the hotel, you can always feel safe, call reception desk at any time, order pizza or taxi service.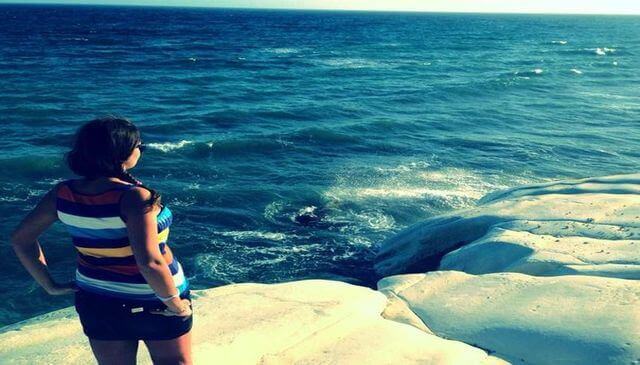 START WITH LONG WALK
The solo walk is a great way to explore any foreign city. Don't forget your iPod preloaded with your favorite music. A walk through the park and streets with the nice tunes in headphones is all I need. Besides, sunlight and physical activity are the best options to get rid of jet lag. Long walks would give you an idea of what to expect from the people and the country where you are now.
PREFER ACTIVE LIFESTYLE
When you're left to yourself, it's the best time for reading, walking and visiting culture events. Shopping is my favorite time spending. But when it comes to cinema or theater visiting, I left that for a later time to do it with friends. It's very important to feel yourself at ease, do things you like and be happy.
BE FLEXIBLE WITH YOUR TIME OF TRAVEL
People are generally working in the middle of the week. While weekends are rich for crowds everywhere. If you're planning to book a flight at the end of the week it might be unavailable or you will be forced to book it well in advance. So if you're flexible with your travel dates stick to black letter days.
IT IS IMPOSSIBLE TO SEE EVERYTHING IN ONE DAY
If you feel, you don't have enough time to visit all the sights you were planning to see, don't worry! Keep calm about this situation, as it isn't the last trip in your life. Consider it as an opportunity to see properly sights that are on your list. If you miss something, that's OK! Not all places from your guide book are worth visiting.
WAYS TO COMMUNICATE WHILE TRAVELING
As I make a lot of photos during my trips I usually share them with my friends on FB, Instagram or Twitter. Social networks are a great way to stay in touch with your friends and family on a limited basis.
BEST THINGS TO BUY OVERSEAS
Any trinket you buy overseas should remind you of a particular destination. Tans may fade with time, but the emotions and memories will stay with you forever. When I go to the market I usually buy clothes or jewelry that would remind me of the country I'm visiting. I love situations when I'm able to tell stories connected with these trinkets. I believe that memories are the true value of traveling and I would like them to last forever.
PACKING SMART AND TRAVELING LIGHT
I'm the one who prefers a single capacious backpack to any other suitcase. Thanks to the size it allows me to pass customs much faster and still have it on the shelf above me during the flight. For my solo trips, I only require necessities. I try to avoid getting my backpack overweight. If you miss something it's much convenient to get it at your destination point.
FORGET THE WAY YOU LOOK
What is good about visiting any foreign country is that people in the streets are less likely to meet you in the second time. Traveler clothes should be comfortable, versatile, modest and be able to respond the realities of life in modern cities. There are a lot of ways how to look great having a limited set of clothes. I always consider my solo trips as an opportunity to abandon status and necessity of looking official. Enjoy your freedom and don't worry about your clothes. Besides, it's a trip, not a date.
SAVOR EVERY MOMENT
Sometimes the picturesque sunset in a foreign city is all we need to discover the beauty of our life. Life itself consists of such moments, the only thing we have to do is to catch them. Appreciate these moments as they are so rare. Appreciate these fleeting feelings as . Relax while watching the street, nature or clouds and you'll discover completely different side of things. That is the best feeling I've ever experienced. Solo travel might cause some difficulties, but at the same time such trip allows you to see things from different angles. It helps you step out of your comfort zone and run into situations that are impossible when traveling with a tour group. Enjoy the moments of travelling alone and emotions you feel while doing this.