Best Time To Visit Germany
Last Updated: February 2018
Here in Germany, we have a proverb, "Andere Länder, andere Sitten", which literally means other countries, other customs. But when you go to a foreign country, it is not only customs that matter. As the seasons change, weather patterns change too. When it comes to knowing the best time to visit Germany, it may come down to your travel style and what kind of activities you enjoy.
Germany is a country steeped in history and almost everyone I met on the road was eager to visit it someday. And for good reason. The Baroque beauty of Zwinger, awe-inspiring Neuschwanstein Castle, industrial buildings in Hamburg and ultimate experience of Oktoberfest in Munich are definitely worth spending at least a week (or maybe more) there.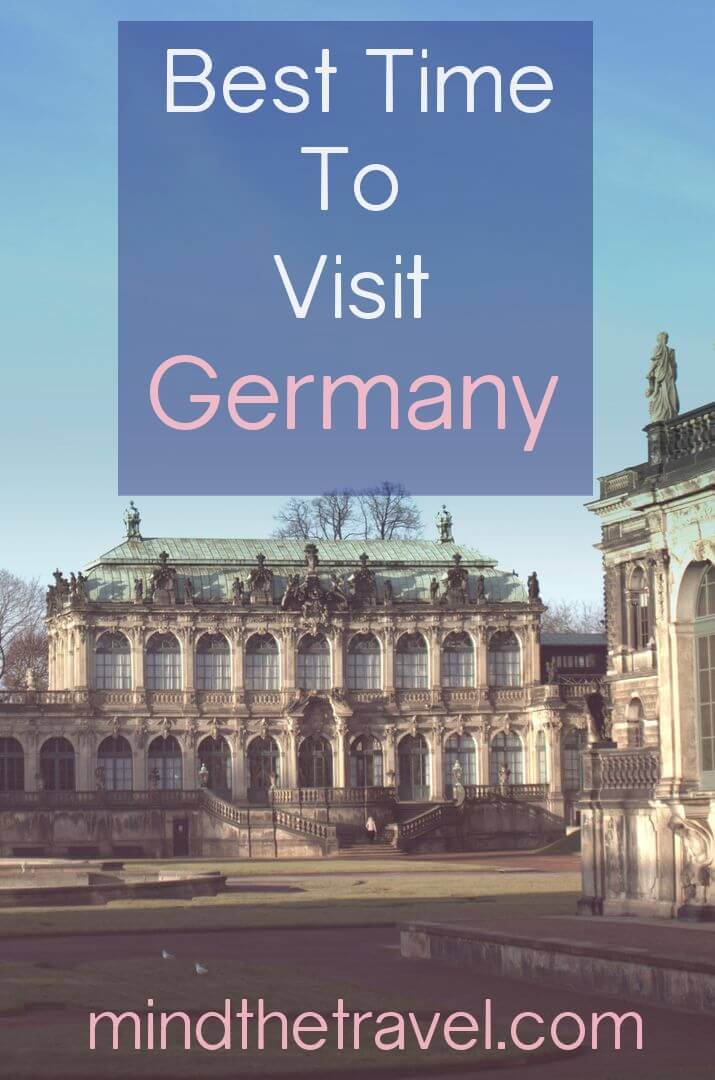 No doubt, you have heard that weather patterns aren't Germany's strong suit. While the country has a moderate climate with mild winters and summers, occasional snow (but still not as heavy as in Russia) and rain can be your reasons for staying in hostel or apartment. Weather in Germany can be unpredictable (especially on the Baltic Sea Coast). That is why you certainly shouldn't forget umbrella at home when you see a bad weather forecast. At the same time, the country sees a lot of sunny and warm days during the year.
As Germany is listed among world's most visited countries, every season brings its own advantages to travelers. In fact, there is no such thing as "best time to visit Germany". There is just time that works best for you, your favorite weather types and activities. Plan your trip accordingly with my guide.
Best Time to Visit Germany by Season
Time: June – August
This is my favorite time of year. It is when you can expect open-air festivals, outdoor pools and beer garden all around the country. If you're a fan of Paul van Dyk or Anja Schneider then attending some of these festivals is something you should consider. Of course, these major events attract a lot of tourists and often result in increased airfares and hotel rates.
Summer is the hottest time of year in Germany, which brings warm days and fine weather. The average temperatures range from 20 to 25 degrees Celsius (68°F to 77°F) in July. I once hiked in Saxon Switzerland in June and the weather was just lovely. The entire territory of the national park comprises more than 1200 kilometers designated hiking trails ranging from Easy to Strenuous.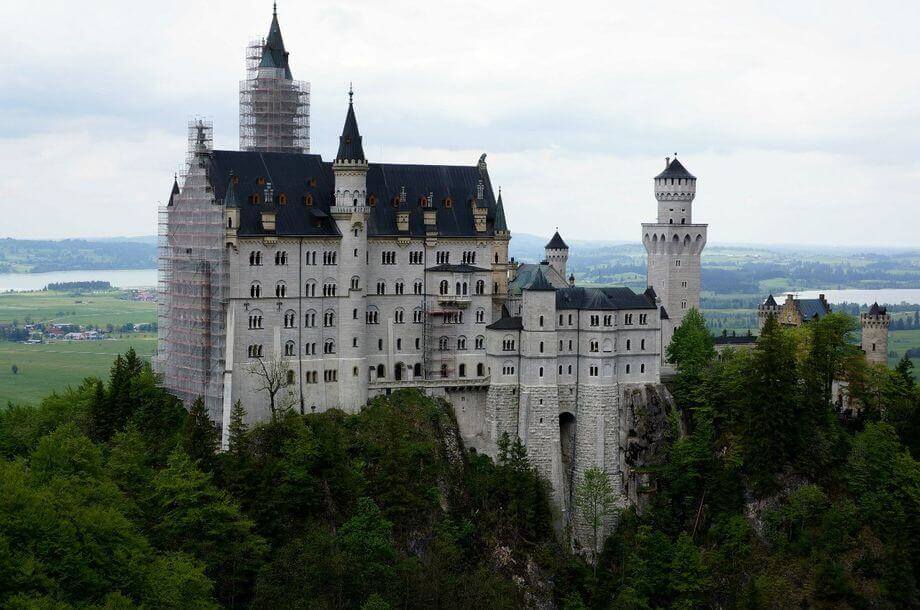 The trail I did was Malerweg that is broken into eight one-day stages. The entire place can be a bit crowded on weekends, especially the observation deck at the Bastei Bridge, but as you pass stage 2 (where the bridge is), you will see much fewer hikers. I also can't recommend enough going there during spring or Autumn when leaves change color! If you're going to take a hike there, bringing extra layers and a pair of hiking shoes is a must.
Time: September – November
Early and mid-autumn is a perfect time to visit Germany. Not only you can have some fun at local wine and beer festivals, but enjoy falling leaves and attractive golden hue of the landscape. Altweibersommer or Indian summer makes the autumn temperatures cool off compared to summer. While September and October are generally not quite as warm as the previous months, the weather tends to be sunnier and more settled.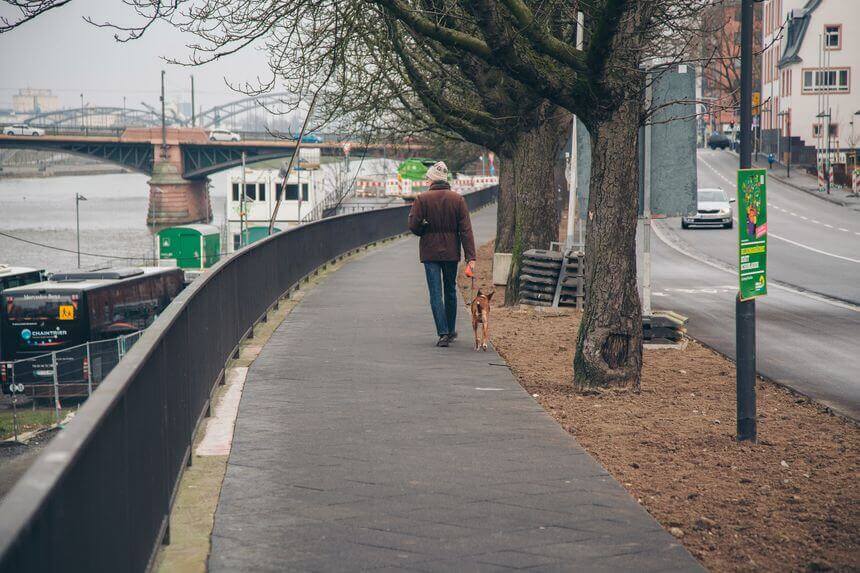 Traveling to Germany in the shoulder season can also add some bonus of low-season prices. The weather is still pleasant, Altweibersommer leaves give the country a burnished glow, and locals have returned from their own holidays, making for superb hikes in national parks and pleasant strolls along the Spree. However, if you're into visiting Oktoberfest in Munich, expect the accommodation prices to double or triple. Thus, I recommend making your Oktoberfest travel arrangements as early as possible.
Take advantage of the lack of queues to visit Gemäldegalerie, shop at the Arena Indoor Flea market (Flohmarkt) in Treptow quarter and see the architecture and interior of Stasimuseum.
September is the time when first autumn days collide with the last days of summer. Thus, creating numerous venues that attract people looking for something fun to do. Lollapalooza Berlin Festival should be on your list if you're into hanging out with cool people and, of course, world-class music. This music festival is where you can see both International and German acts. In 2017 Mumford & Son's headlined the first day, while the Foo Fighters headlined the second day. Held in early September it is one of my favorite venues, and I definitely recommend attending it!
Time: December – February
Winter in Germany is just magical. Snow-covered landscapes, picturesque winter towns, vibrant Christmas markets and hot mulled wine are my reasons not to miss this time. Yes, you will need warmer clothing including warm outerwear including gloves or mittens. Both January and February are the coldest months of the year in Germany. Not only you can expect cold temperatures, but cheap flights and accommodation as well. Winter is one of the cheapest times to travel to Germany.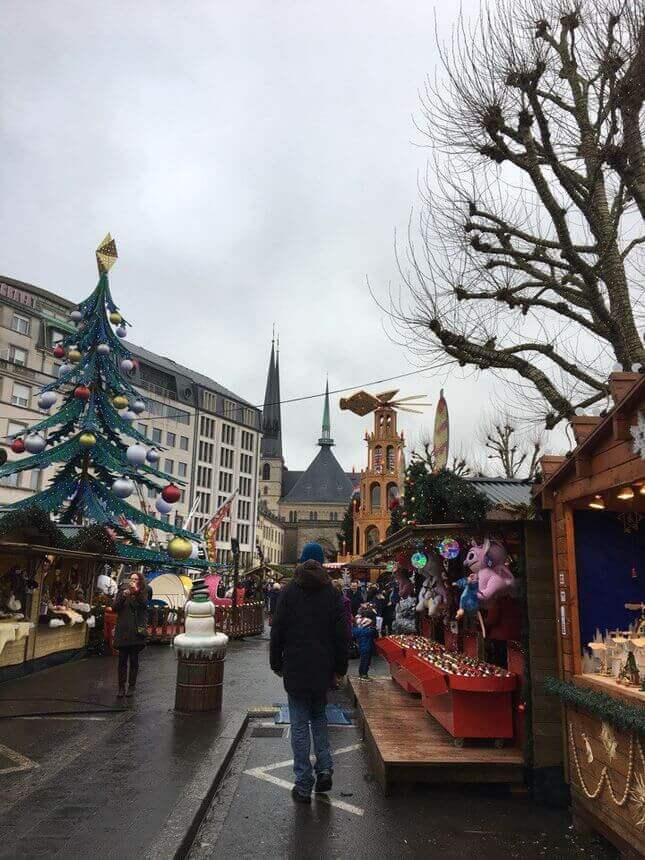 But fear not – there are plenty of things to do in Germany (especially in Berlin) even when it is cold outside. Berlin boasts a wide variety of events all year round, no matter what the weather is.
Winter in Germany
Reading was always one of my favorite hobbies. If you're looking for some bookshops (with a cafe in it) in Berlin here are my options.
Shakespeare and Sons is a bookshop where I spent way too many hours discovering new authors with my phone switched off. They have both – cozy cafe with delicious bagels and heavily curated selection of French and English books from almost every genre. They also have their WiFi limited to specific hours, so it may not be the case when you only need free Internet.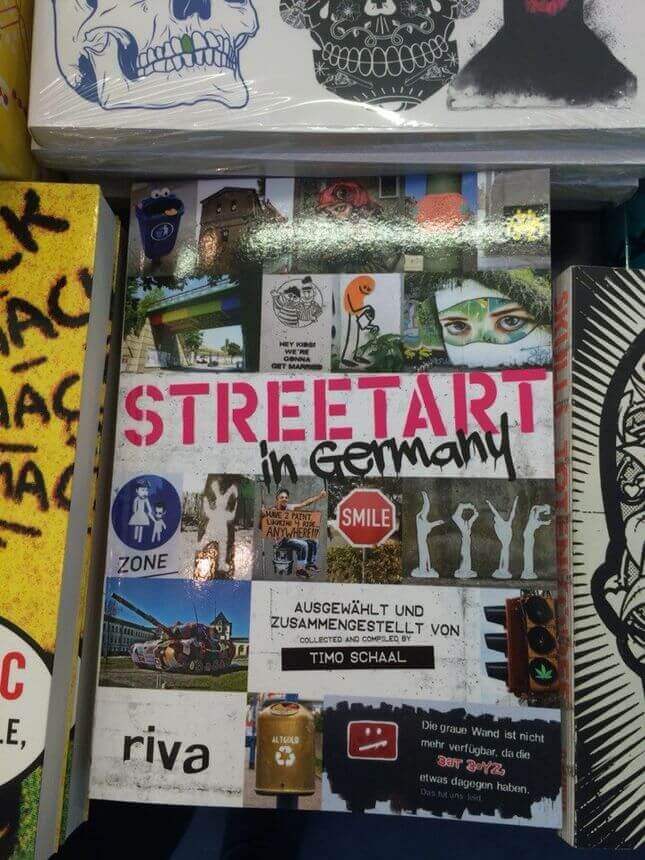 When I find myself near Brunnenstraße, Ocelot is the bookshop I usually don't skip. I used to visit it when I was looking for books in other languages (anything from Spanish and Turkish to Japanese) and, sometimes, glossy art and architecture books.
On a cold winter day, you may want to visit a converted bunker. It is one of my favorite art galleries in Berlin. Situated on the corner of Reinhardtstrasse and Albrechtstrasse with a rich collection of the contemporary art inside, the building was originally built in 1943 as an Imperial Railway Bunker by Karl Bonatz.
The former bunker is now home to the private Boros Collection and consists of around 500 works. As you approach this building you start to realize how massive it is. With three meter-thick walls, the building itself can be a reason to come here. The Boros Collection and inside of the bunker can only be explored as part of a guided tour that you book ahead.
To experience something completely different, skiing in Bavaria is one of the possible options. Zugspitze in Garmisch-Partenkirchen is stunningly beautiful in summer with a large number of hiking trails, turns into glacier ski resort in winter with more than 20 km of natural snow pistes on top of Germany's highest mountain.
Time: March-May
As Frühling (spring) comes after a long three months of winter, the daily temperatures begin to rise. Average spring temperatures range from 8 degrees Celsius (47 Fahrenheit) in March to 20 degrees Celsius (68 Fahrenheit) in May. You can expect little crowds in early and mid-spring. But the things normally change during the Easter when families tend to travel around Germany.
Spring in Germany is the time when the weather is temperate and it is not too cold or too hot. At the same time, there's a chance of occasional rain, thus I recommend bringing a rain jacket and umbrella. If you're into hiking, then spring is the best time to do just that. It is when the flowers are starting to bloom and life in national parks wakes up from hibernation.
Three years ago I spent five days exploring Rüdesheim am Rhein in spring and find this ancient winemaking town a perfect spring getaway. Rüdesheim (where the Rhine makes a sharp and scenic curve) and the area around it, also known as "German Tuscany" are part of the UNESCO World Heritage Site with rich historical and cultural background. The town is surrounded by vineyards that provide a great chance to try region's finest wine and immerse yourself in Rhine culture.
Spring in Germany
Start your trip in Rüdesheim with strolling along the charming and pedestrianized Drosselgasse. The district is home to numerous half-timbered houses, restaurants, bars, and shops. This street is where all the fun happens in Rüdesheim and you won't want to miss it.
After exploring the beautiful streets of the old town, you can take the gondola lift to the Niederwald monument and enjoy the awe-inspiring views over Rüdesheim and the dazzling Rhine river. Both Assmannshausen and Rüdesheim offer great opportunities for cycling and hiking. There are several trails that are suitable for both short walks and long hikes. You can start exploring the area near the Niederwald monument by doing the paths that will take you through quaint woods to viewpoints over the Rhine as well as some castle ruins. Rüdesheim is a great destination for a weekend getaway and it is close to Mainz and Frankfurt.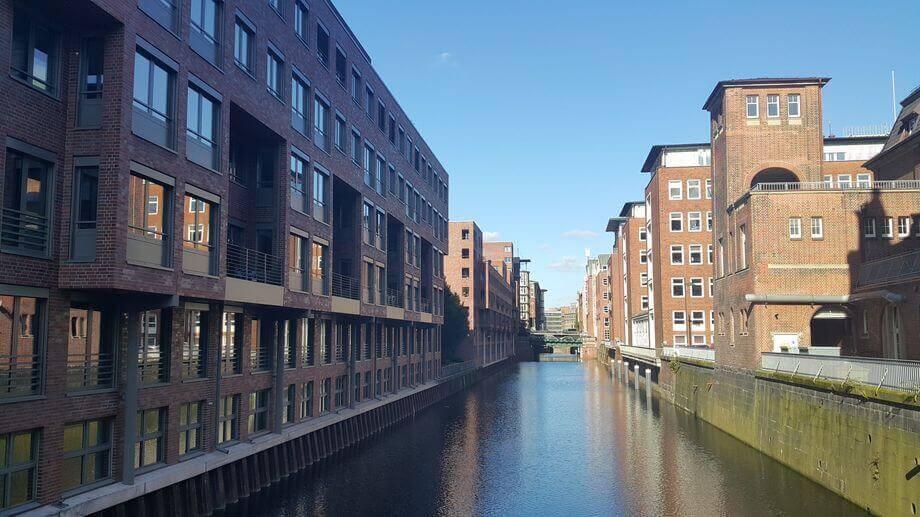 Another place I recommend to visit in spring is Hamburg. This port city has always been one of my favorite cities in Deutschland. Mainly because of its famous musicals, events happening around the Alster lake and eclectic mix of architecture, history, and culture. If you explore the square next to the Hamburg Town Hall, don't miss the street vendors selling currywurst. There's nothing better than sitting in a square enjoying the spring sunshine and delicious street food.
As summer approaches, the temperature in Hamburg is warming up and people start flocking to the parks and streets. Downtown, around Jungfernstieg promenade and the Reeperbahn, people relaxing in the Planten un Blomen park, which has the largest Japanese garden in Europe. During my trip to Hamburg last year I took amazing photos of Speicherstadt, enjoyed Hafengeburtstag port festival (that takes place on the second weekend in May), and had a great time rediscovering HafenCity quarter. From eating hamburgers to photographing Elbphilharmonie, Hamburg has something for everyone!
Conclusion
If you're planning a trip to Deutschland and have never been here before you may wonder: What is the best time to visit Germany? In my opinion, May and October are the best months for going here. May is a perfect time to explore the countryside on foot or on wheels. Germany sees fewer visitors than in summer. At the same time, finding a decent accommodation is much easier in May than from June until August.
October is when all the fun happens in Germany. The country is filled with festivals and cultural events, while airfares and hotel rates, as well as temperature, are generally starting to drop. Of course, the weather can be unpredictable at this time, and your rain jacket and umbrella is a must. September marks the start of autumn in Germany, with spectacular fall foliage lasting into October.