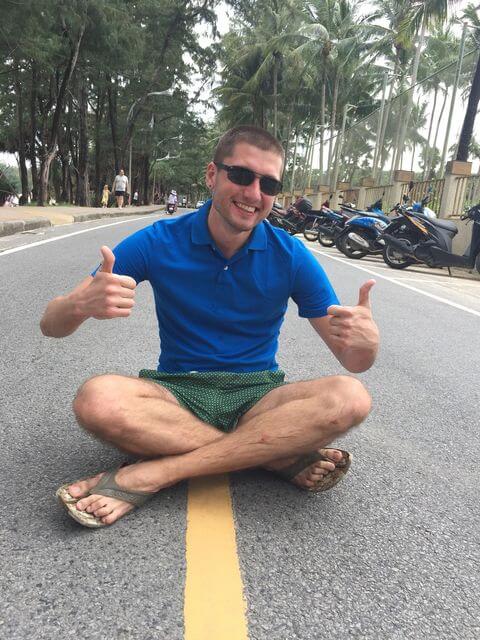 ABOUT IVAN
Hello and welcome!
My name is Ivan Tannenberg and I'm really happy to see you here. For the last five years I've been living and working from the road, but travel addiction started long before that.
I grew up in Dresden, East Germany, and never consider myself as a total traveler. My first trip overseas occurred when I was 13. And, it was an Ireland trip. Outside cruises and family trips to Egypt and Turkey, I had no experience in independent traveling. After graduating from University, I got a job and standard two weeks vacation. I wanted to spend that time usefully to see as much as possible in foreign countries. After all, vacation wasn't only about fun for me, I wanted to learn something new from people and places. My dream at that time was to learn Japanese.
But the life moved on, I felt myself too tight within job frames and decided to quit. This step wasn't welcomed by my relatives and girlfriend, but as I have been planning it long enough, I had no other way except to move on. My managerial career was over, I started learning new disciplines that now help me with running this website and stay on the road 5-6 months a year. After some time I started my first solo trip to Cyprus.
That trip changed my perceptions of traveling.
---
ABOUT THIS SITE
You may think what a strange name "Mind The Travel". But after my London trip where voices in the underground warn you of "Minding the gap" I realized the importance of being on the move, self-developing and learning from others. So this website is dedicated to showing you that it's quite easy to travel on a budget, provide you with useful tips and many more.
Having part of the adventures behind, I decided to share my experience and thoughts about traveling with everyone. So, I have created this website to inspire anyone who thinks is stuck in daily routines or would like to go on a long-term journey to travel easier and cheaper. The first step is essential, first step will define your emotional perception of everything around you. So let me share my experience with you.
WHERE I HAVE BEEN
So far I have travelled to 20+ countries, including Thailand, Israel, Serbia, Indonesia, Tunisia, Turkey, Greece, Italy, Spain, Cyprus, France, Malta, Portugal, Mexico, Belgium, Denmark, Australia, UK, Russia, Austria, the Dominican Republic, Poland, Montenegro, Vietnam, and the USA.
---
So follow me here and on social media to learn how to become a smart traveler and get useful travel tips and guides to destinations all around the world. Feel free to ask any questions!
The best way to get updates and new articles is getting my weekly newsletter. No spam, I promise!